Immersive technologies, especially slightly more mature and established VR, are increasingly entering the corporate space. It is to the corporation that the Vive XR Suite package announced by HTC is directed. It is one of the first offers prepared primarily for business.
Vive XR Suite is a package of five existing VR applications. The selected tools complement each other, focusing primarily on the communication needs of business customers. Each of them, however, provides a slightly different set of functionalities. Vive Sync, Vive Sessions (EngageVR), Vive Campus (VirBELA), Vive Social (VRChat) and Vive Museums (MOR) help team mates engage more improve productivity while working remotely.
We wanted to enable new tools for people to have the ability to experience our way of working. That's where XR Suite comes in. Five different tools, different ways of virtual collaboration.

Graham Wheeler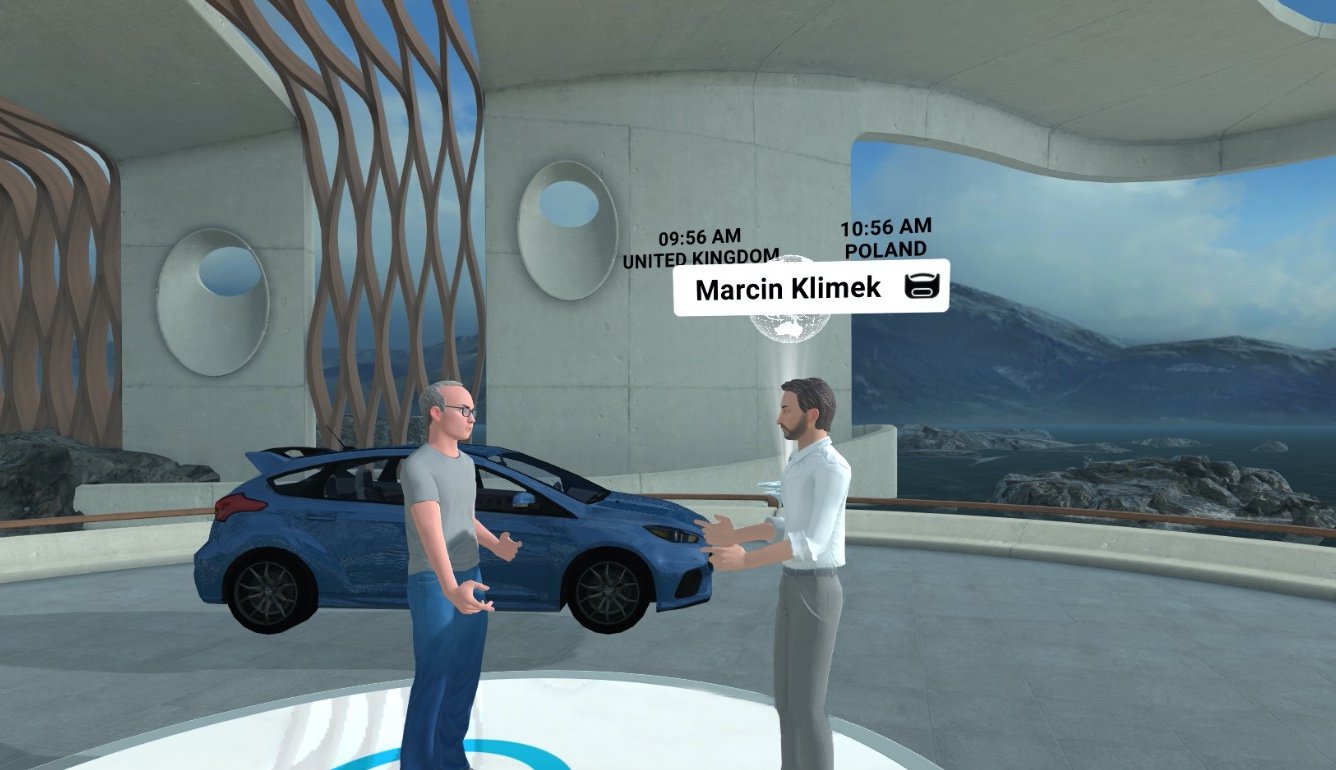 Interview with Graham Wheeler (HTC) in Vive Sync
As part of the premiere of the new XR product, I was able to talk to Graham Wheeler, HTC's director for Europe. Among other things, we talked about the future of office work and business communication.
If you've ever been to UK's office you know that glass-wall meeting room is located in the center of our space. It's not without a reason. Communication is one of our core values. We are always looking for the ways to improve it. Vive XR Suite resonates with us a lot as it's aligned with the Untitled Lab AR/VR efforts and it's based on the same foundation as ExplodedView, one of our portfolio projects.
Everyday tasks in virtual space
With the launch of Vive XR Suite, HTC showed its vision of the office work of the future.
This is a topic that is particularly close to my heart. In the video above, we can see virtual desktops, 3D models interaction as well as a full transition between the virtual and real world. It shows a concept of the personal mixed reality work environment of the future. Concepts we are already familiar with and to a limited extent available thanks to projects such as Virtual Desktop or Immersed. I myself use this approach in my daily work, seeing more advantages every day. By the way, this is another text that I am preparing in the VR headset.
Does two-dimensional, flat content presented in a spatial VR/AR environment make sense? Think about it as a certain, evolutionary step. First smartphones with Windows CE took a similar approach. We simply have to pass it. It allows lowering the entry threshold for people who are used to the traditional computer interface for years. An additional advantage is the fact that in this form we have all the applications we need to work on without the need for developers to update them.
Moving to work in a personal virtual environment as soon as possible will allow us to feel comfortable in it and understand its possibilities and limitations. This is an essential step for the actual transition from a two-dimensional to a fully spatial and social environment. This approach was 100% shared by Graham Wheeler.
The future of office work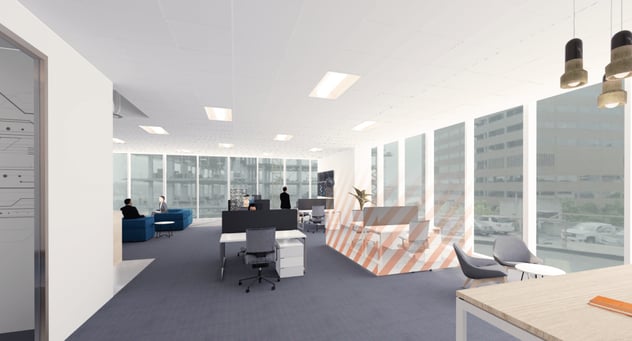 The spatial virtualisation of our software is only one element of the entire ecosystem needed for the work of the future. We both agreed that physical offices would not be replaced by XR technologies. They will complement each other, allowing for increased productivity and better and more engaging communication.
It's a bit of a mixture for us. Just to be clear we at HTC are ahead of the day, that we have more hardware and all the tools in this environment. I don't believe the office disappears. (…) In essence, it will mean a much better or greater way of enabling interactions. I don't believe VR will be a replacement. You walk into the office you put on your headset and you don't talk to anyone. Things will evolve. Maybe in 15 years' time.

Graham Wheeler
In recent months due to the advent of the COVID-19 pandemic, we've been all forced to make remote work our default mode. As it works quite well for the individual tasks we miss offices, providing great communication and spark of creativity that video communication is not able to deliver. According to many experts, advancements in Virtual Reality are providing hope to handle the social part of our work in challenging situations and not only then.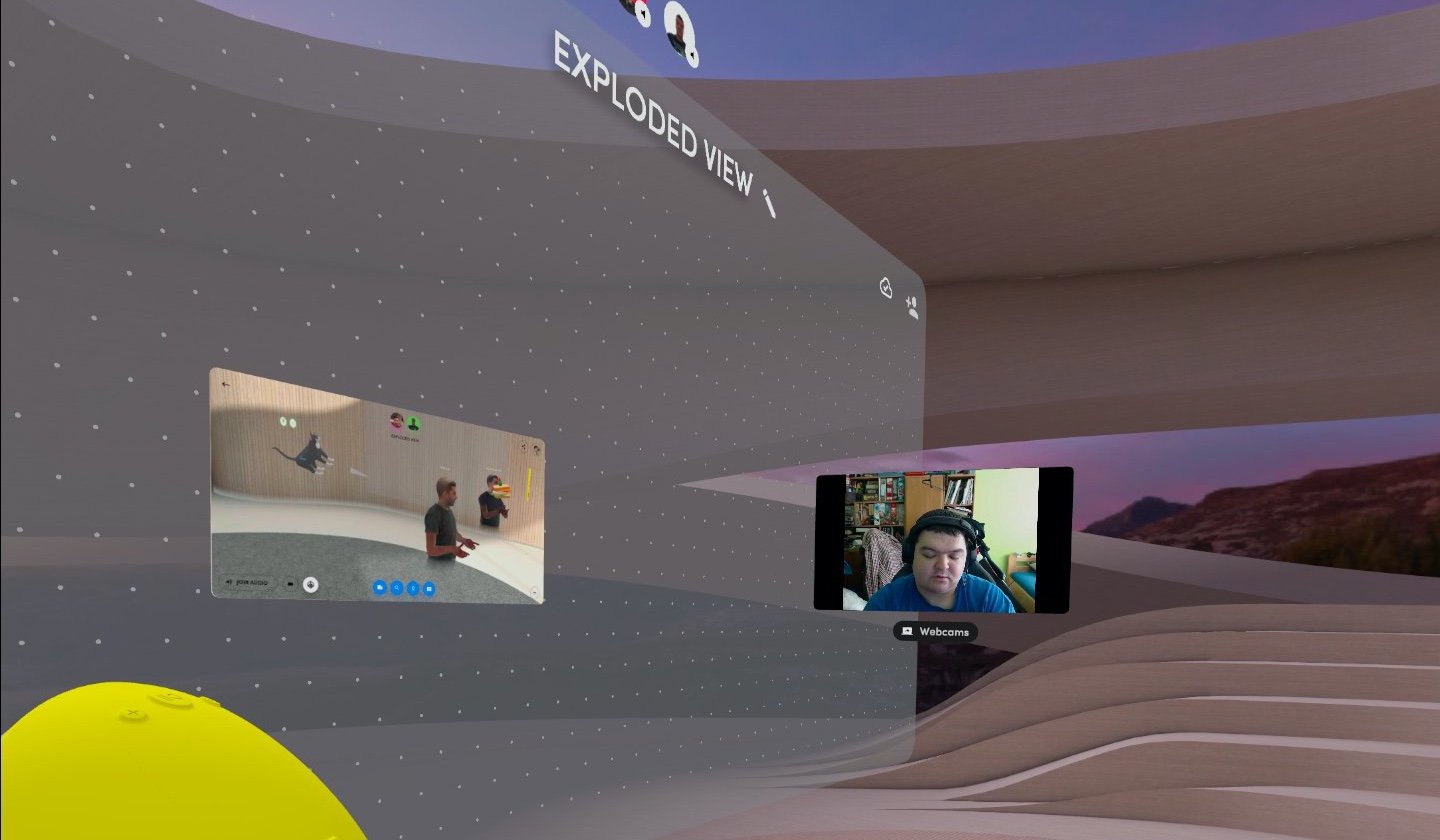 ExplodedView standup meeting. We've been waiting for
the Oculus Quest 2 to come using web app in the meantime ;)
There are many VR tools already available on the market, that can be used to organise a team meetings. Vive Sync mentioned above is definitely one of them. In the Untitled Kingdom we are experimenting with the Spatial platform too. Using Oculus Quest 2 we've moved our Lab standup meetings to virtual room. It gives us much greater sense of working together.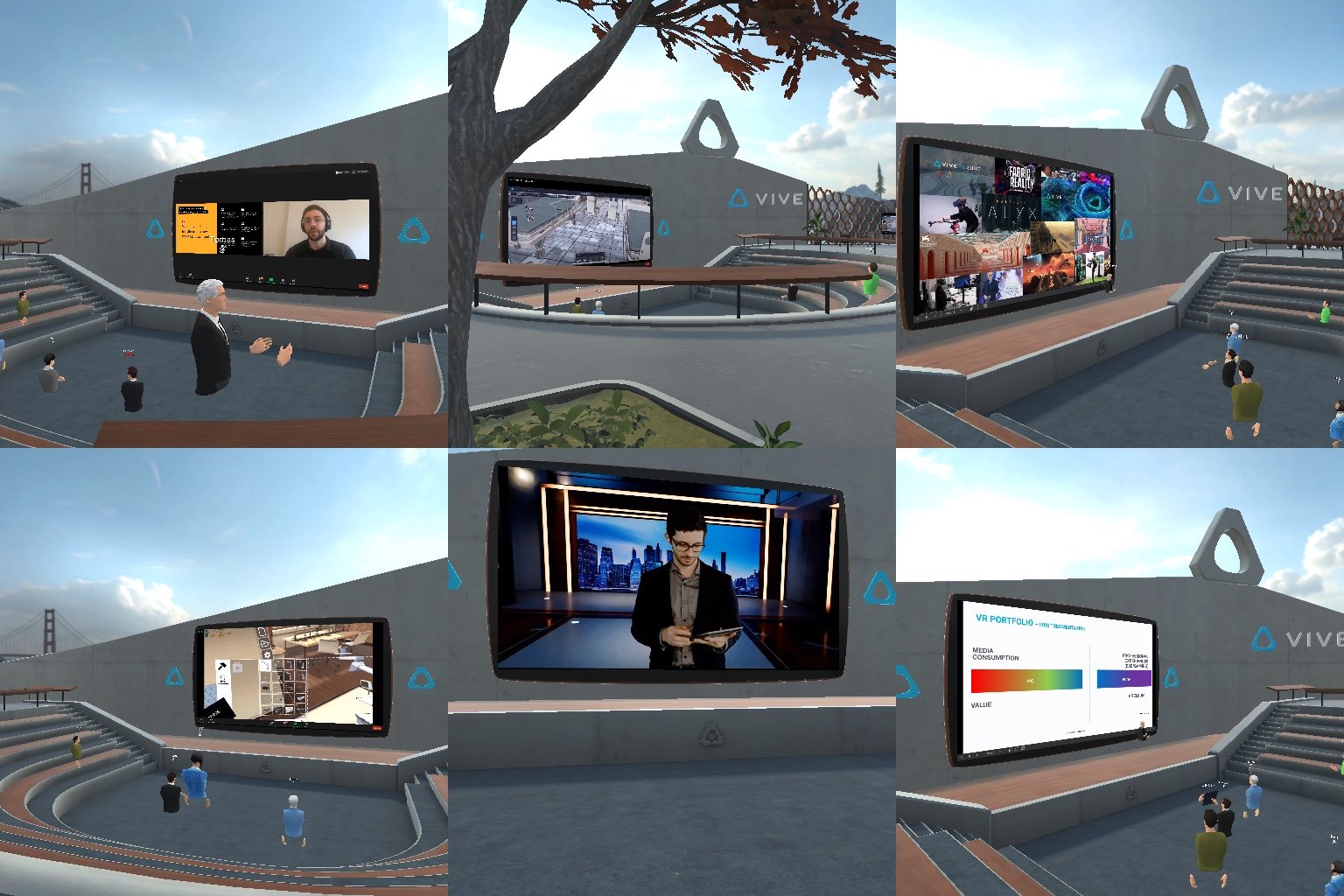 Polish chapter of The VR/AR Association meeting in EngageVR.
VR tools can be used on a much greater scale. I was responsible for organising the Polish chapter's meeting of the VR/AR Association, recently. Using tools like EngageVR, Zoom, OBS, and Youtube we've been able to accommodate more than 150 participants where around 30 attended the meeting in VR.
It's still the early stages of VR based communication with the most common tools available on the market just 2-3 years old. Even now it proves its potential though and makes me feel it's going to become a very important part of our lives.
---
If you work on a project involving VR, feel free to reach out and check how the process of software and hardware prototyping in our Lab looks like! We are more than happy to help.
---
This is just an excerpt from the whole interview with President of HTC EMEA.