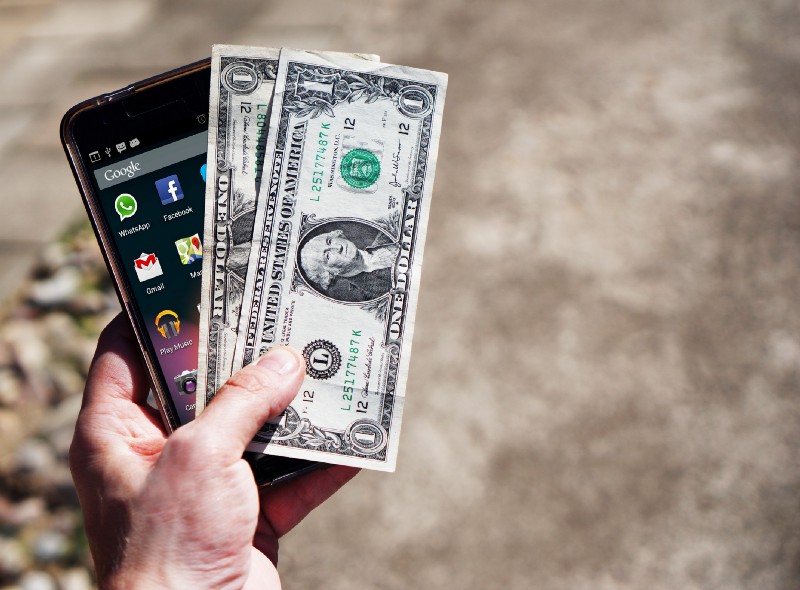 How much does it cost to develop a digital health app and why?
When you want to build an application or web/mobile service, you need to prepare a good business plan, take into account the costs of all investments. One of the most significant costs is the development of the application itself, especially if it is complicated, and in digital health usually such are.
What does the estimation of a digital health application depend on? What consists of it?
Fixed Price or Time-and-Materials?
The application is developed by a "software company" or "digital product studio"?
Features of the project, platforms, integration, involvement of the product development team.

From our experience and market research, the average total cost of mHealth applications before the launch is $425,000, including $200,000 for development alone.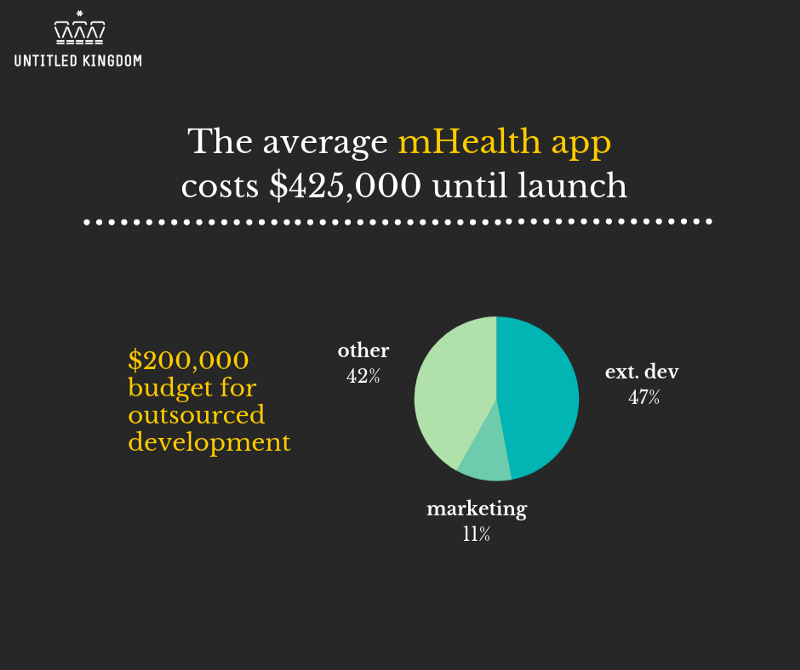 1. Fixed Price or Time-and-Materials. Which one is the best for the development of digital health app?
The basis for calculating the costs of a digital health application is the choice of an appropriate cost estimation method. Should the valuation be calculated as Fixed Price or Time-and-Materials? What are the advantages of one or the other solution in general?
Fixed Price
Fixed Price is a flat rate for application development. It is convenient primarily for the customer, who can easily plan the budget. If the terms of cooperation and the project itself are very simple, predictable and repeatable, a software company with experience should have no problem with accurate cost estimation.
Fixed Price will be appropriate when:
terms and conditions of cooperation are elementary and limited,
the project is compiled at a given stage and there could be just numbered changes to it,
the project is simple, repeatable and measurable from the beginning,
the budget is fixed,
the deadline is short and immovable.
However, does this description fit digital health or FemTech projects?
Time-and-Materials
From our experience with digital health and FemTech projects (Elvie Trainer and Elvie Pump, MysteryVibe), at the very beginning, it is complicated to predict how complex the project will be. When working with devices that connect to the application, it is necessary to deploy, e.g. BLE native implementation or during the project we can see the need to add further functionalities, there is no possibility of billing it through Fixed Price.
Time-and-Materials will be appropriate when:
the conditions and scope of projects may change over time (e.g. after user tests have been reprocessed),
you expect flexibility from your team,
during the work, further functionalities can be added,
the project is constantly developed and long-term,
the budget is not very limited,
there is no specific deadline.
Complicated projects are generally difficult to plan in Fixed Price models, and digital health, FemTech or IoT are almost always among them.
2. How the cost changes when you're working with digital product studio or a software company?
Another critical factor that determines the cost of the application is which company you decide to cooperate with. Whether it will be an average software company or digital product studio.
Software company differs from digital product studio mainly in its methodology of work, approach to projects and participation of people involved in product & software development.
For a software company, it is mainly the software itself, where no one interferes in the product anymore, and the aim of creating a web or mobile application is to write decent code. In digital product studio, the aim is to create a good product that solves real problems of people and is user-friendly. The code is not an objective in itself.
In the process of creating applications in digital product studio, apart from web and iOS/Android developers, there is also a product manager, product owner, UX/UI designer, Q&A or even CTO or independent consultants, if they can bring value.
Due to the priority of quality, which is in the digital product studio, people involved in the project are selected individually in terms of the merit that they can add to it. Together with this value, however, the costs also increase.
Read more about the differences between a software company and digital product studio.
3. What is taken into account when calculating the costs of the application (not only) digital health?
Besides whether it will be Fixed Price or Time-and-Materials and cooperation with a software company or digital product studio, the price is influenced by the scope of the project.
For cost calculation, the complexity of the project, the platform on which the application is to be written, the integration to be implemented and the degree of involvement of the product development team in the project are also taken into account.
Features/complexity of the project:
admin panel,


creating personal profiles/user accounts,


if applicable, payment for the application; before downloading or after the test period/payment in the application or outside it,


a possibility of rating or reviewing, creating ranking lists,


customization of the application for the user (change of appearance),


search engine,


chat/sending messages,


additional features.

Platforms:
iOS or Android,


iOS is better for committed, younger and more wealthy users (which also makes them more willing to pay for applications),


iOS is faster and cheaper to create than Android, so it is good to start with it,


Android has a wide reach in the older and less wealthy target group; a good solution for emerging markets (Asia, Africa, Eastern Europe),


the cost of installing in Android is much lower than in iOS,


on how many devices and in which versions of devices the current application is to be used,


how many developers per 1 platform,


whether a back-end is needed.

Integration:
third-party libraries or services,


requires integration with social networks such as Facebook, Twitter or LinkedIn, e.g. for logging in, but also for sharing,


creating an API to connect the application to the website,


hardware and communication: sensors, Bluetooth, GPS, NFC, gyroscopes, geolocation, notifications.

Product Development team:
design: user interface, branding, key visual, icons, custom designs, animations,


user journey, user experience,


discovery sessions, discovery workshops,


deep research & analysis,


product plan & testing.

4. How much does the digital health application cost?
The cost of developing a simple but thoughtful application for one platform can amount to $50,000–80,000. More complex applications for several platforms can be an expense of $80,000–120,000 for the development itself.
From our experience and market research, digital health or FemTech applications are at the cost of $120–250,000 per development alone.
The average total cost of mHealth applications before the launch is $425,000, including $200,000 for development alone.
Of course, the amounts given are only estimates, because many factors affect the final price. This does not mean that it is not possible to make an application much cheaper or more expensive — everything is a matter of expected quality and the requirements that the product & software development team places on the digital health app.
Take into account, that after the very development of the product and application, you will still have to pay for promotions, marketing, server maintenance, and application updates.
5. Key takeaways
Before you decide to build a digital health application, take into account all the factors that make up its cost. Simple applications can cost from $50,000, but digital health or FemTech is not usually one of them and the cost of development alone can range from $120–250,000 final.
In the case of digital health application you have to take into account the Time-and-Materials settlement, so you will not know the final cost of development from the very beginning. On the other hand, a flexible team works for you, which can adapt to the needs and scope of your project.
For the digital health application, you will need a digital product studio, which will not only take care of creating a good code for your application but will also take care of the whole product. Additional people such as project manager, product owner, designers, QAs or independent consultants will bring great value to the project, but will also be a cost.
Depending on the platforms, functionality or integration used, the application development process may significantly lengthen and affect the total development cost. Here, the product development team can help to limit it, which will check which product features will be necessary to create MVP and further development.
📈 🩺 Looking for more articles about developing digital health solutions?
Join the Untitled Kingdom newsletter. Sent on the 20th day of the month. Once a month. Industry news, scientific research & any information useful for developing MedTech.
"The State of FemTech" ebook co-author. FemTech enthusiast, copywriting, content marketing, strategy pro. Culture geek, addicted to learning new things and self-development. Bad jokes therapists and a French leave enthusiast. A creative mind that no one has ever managed to control.