Summary of digital health & FemTech events on SXSW 2019
Health & MedTech section interested me the most on SXSW 2019, because of the focus of my software company on creating products and services related to digital health, FemTech and IoT.
Even before the conference, we prepared a list of digital health and FemTech events on SXSW 2019 in which we necessarily wanted to take part.
It is interesting that the threads intertwined between panels, complemented each other, creating a coherent image of health care or its challenges and future not only in the USA but also in the world.
Topics, data and conclusions that surprised me the most:
1. The future of health care will be prevention and avoidance of diseases rather than treatment.
2. There is a need and even necessity to centralize data and make effective use of them.
3. Health depends on the whole environment, place of residence, family status, love/loneliness, sporting activity.
4. The role of education is paramount and much more important than technology (devices, applications). Unconscious society does not seek and use them.
5. In the 21st century we still have a substantial sexual taboo, especially concerning women, fertility treatment methods, access to medicines (e.g. those increasing drive, the so-called "pink viagra").
Check out our new publication "The State of FemTech"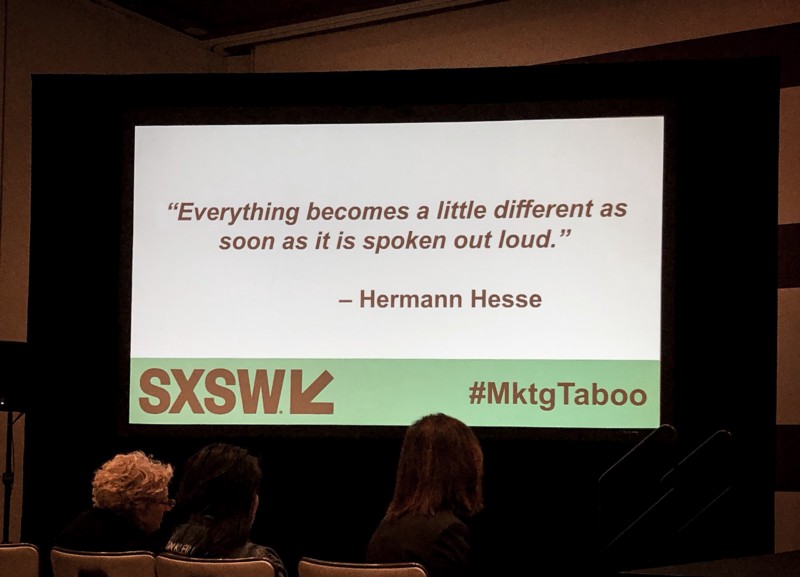 The Future of Healthcare: patient-centered system
In one of the most exciting panels called The Future of Healthcare, Reallyattended David Feinberg, who is responsible for health-related activities at Google. The meeting was led by Clay Johnston, vice president for medical affairs at The University of Texas at Austin.
Feinberg and Johnston said that health care focuses on medical facilities and physicians, not patients. This is an absurdity that makes it difficult to make an appointment with a specialist, the patient comes as a weaker and subordinate party in the relationship with the doctor.
The system and doctors should focus less on the treatment of patients and more on prevention so that reactive treatment is not necessary. This will require greater use of existing data, better medical interviews and a concentration of doctors not only on the results of examinations but on the patient's environment as a whole.
At a time when 7/10 of Google's searches are related to medical issues(disease, symptoms, treatment), one of Google's most important goals is to help users access relevant, reliable health information.
Women's health: the need for education and holistic approach
There were several interesting panels devoted to women's health, including Hysteria no more: Data, Doctors and Women's Health, which was attended by Chitra Akileswaran, Co-Founder & Advisor in Cleo, a digital health company addressed to parents and Pooja Mehta, Chief Clinical Innovation Officer at LSUHSC Center for Healthcare Value & Equity. The meeting was led by Rashmi Kudesia, a doctor at CCRM Fertility Houston.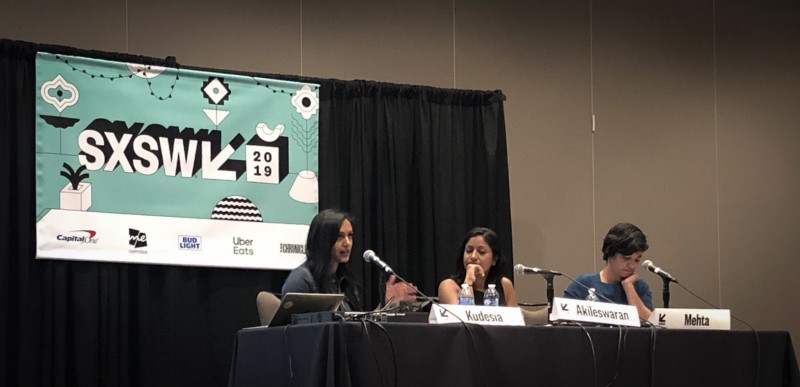 The panelists paid particular attention to the role of education and open discussion on important women's issues in society. Their experience as Ob/Gyns shows that women themselves are very poorly educated in terms of menstruation, contraception, fertility, childbirth. Due to social taboos, they have no one to ask about in real life, so they draw their knowledge mainly from the Internet, and there are often no valuable answers.
Doctors are not able to conduct an adequate and profound interview with patients for a time limit of 10 minutes per individual. As a result, there is a lack of education and discussion about, for example, hormonal contraception, which has many side effects. Interestingly, men's contraceptive pills have been developed, but they are not accepted because of the persistent side effects (which women have to endure!).
The systemic problem is the lack of holistic thinking about patient's health, accumulation of knowledge from different areas and specializations. Doctors enclose themselves in their narrow section, they do not look at the overall health image of the patient. This is combined with the lack of use of patient health data, so data centralization is also a necessary solution for implementation soon.
Women's health: telemedicine and technological challenges
In the same panel, the speakers stated that medical personnel is afraid of new technologies, telemedicine, devices for examination or treatment at home, so they do not recommend modern solutions to patients. They are worried that their calendar will be empty and they will lose customers.
The future of women's health is in fertile health, applications, and devices for monitoring menstruation, fertility control, pregnancy.
The challenge is also telemedicine, which can help to secure better medical care in rural areas, where there is now a problem with access to medical knowledge, medical facilities, and doctors themselves.
Women's Health: time to start an open discussion
Rachel Braun Scherl from SPARK Solutions for Growth (and author of #1 international best-seller 'Orgasmic Leadership'), Colette Courtion from JoyLux and Mary Carmen Gasco-Buisson from Procter & Gamble took part in another exciting panel Women's Health: Big Problems, Better Solutions, which started with an exercise of the whole room speaking aloud the word 'vagina'. The meeting was hosted by Elizabeth Bailey of the Reproductive Health Investors Alliance.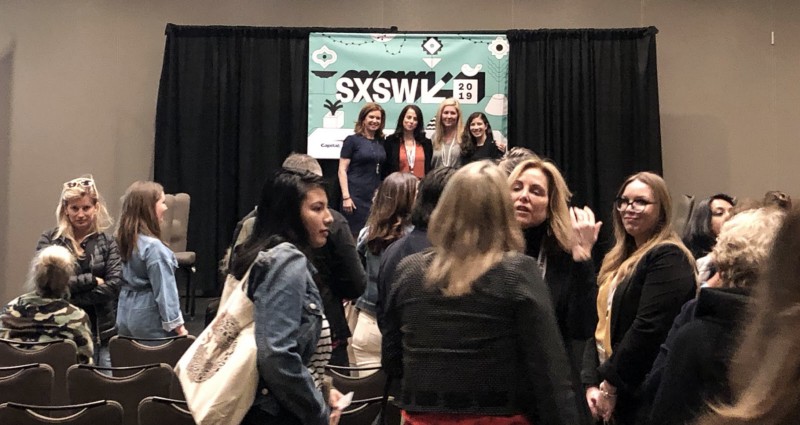 The panelists started quite controversially. Of course, those who are conscious and professionally active in the field of digital health and FemTech, can talk more freely about sexuality or genitals, but what about the rest of society?
In the 21st century, it is still bizarre to say the word 'vagina' and talk about it publicly when words referring to male genitalia are considered less vulgar.
Women's health: lack of education and 45% of unexpected pregnancies
Braun Scherl, Courtion, and Gasco-Buisson have presented terrifying numbers. In the USA there are as many as 45% of unplanned pregnancieswhen access to contraception is effortless. This is due to a lack of adequate sexual education and social taboos, through which sex is not talked about in the family, with friends, and even gynecological consultation provokes fears.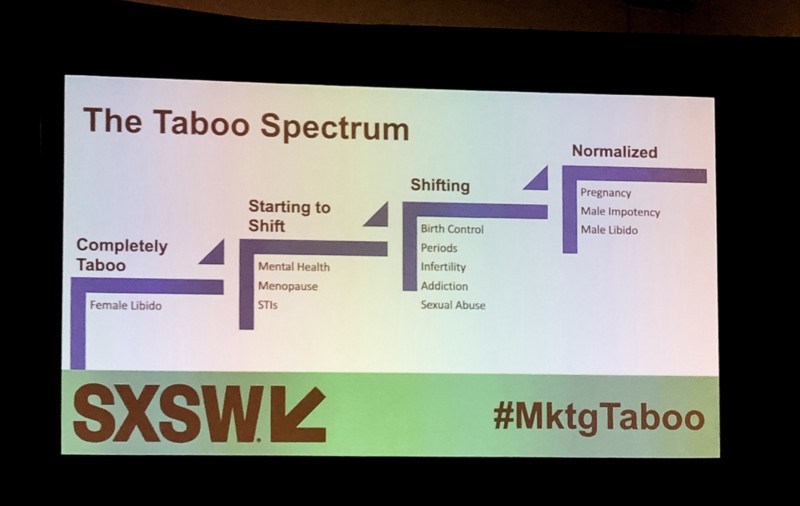 In 1960 the last time the FDA agreed to introduce contraceptive pills into circulation since then there has been a lack of modern solutions. Contraceptive issues are not considered a priority — only $0.03bn dollars are spent on contraception when $6bn dollars are spent on oncological problems.
It is often said that FemTech is a niche market that is just starting to develop. How is it possible that Female Technology, which is aimed at women, i.e. 50% of the population, is a niche? We have 3.8bn women globally!
As for the menopause, an even bigger taboo topic, the panelists gave a lot of interesting data. 60% of women after menopause are hiding pain having intercourse. 50% of women are avoiding intercourse because of pain. Only 3% of women are talking about menopause effects. There is a lack of knowledge, social consent to talk about the impact of menopause and the possibility of reducing it.
Check out our new publication "The State of FemTech"
Women's health: FemTech could become a $50bn market by 2025
This theme is complemented by a talk Is Healthcare a Tale of Two Sexes of Cindy Eckert from The Pink Ceiling/Pinkubator, who launched 'female Viagra'.
She emphasized that it is incredible that in the 21st century we are still talking about patriarchy and the unbalanced rights of women to equal access to health or the development of medicines (e.g. sexually stimulating drugs).
Until now, when it comes to contraception, the woman who takes medication despite its side effects is usually responsible for it. At the same time, until now it was men who could take viagra if libido was lowered, while women could 'take a bubble bath and relax'. It is pathological that women reached psychologists and took antidepressants.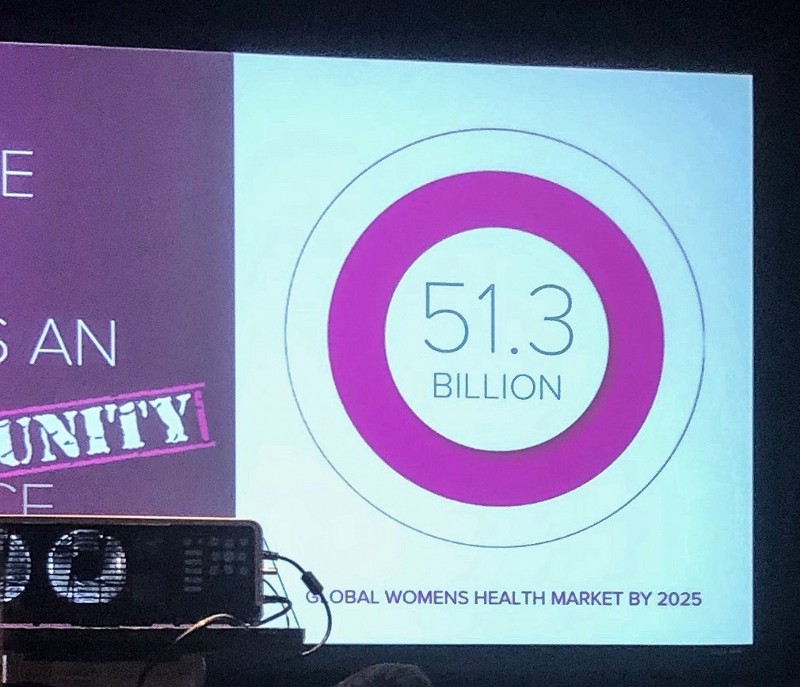 She also pointed out that the women's health market is huge because it concerns half of the world's population! Over $50bn will be worth women's health market by 2025.
Future of FemTech
During SXSW 2019 we Untitled Kingdom organized the 1st #FemTech networking breakfast for founders and experts together with FemTech Collective and Nicole Dahlstrom. This breakfast was the first step to talk about the way we can shape the future of products and services dedicated to women, according to challenges mentioned at the conference.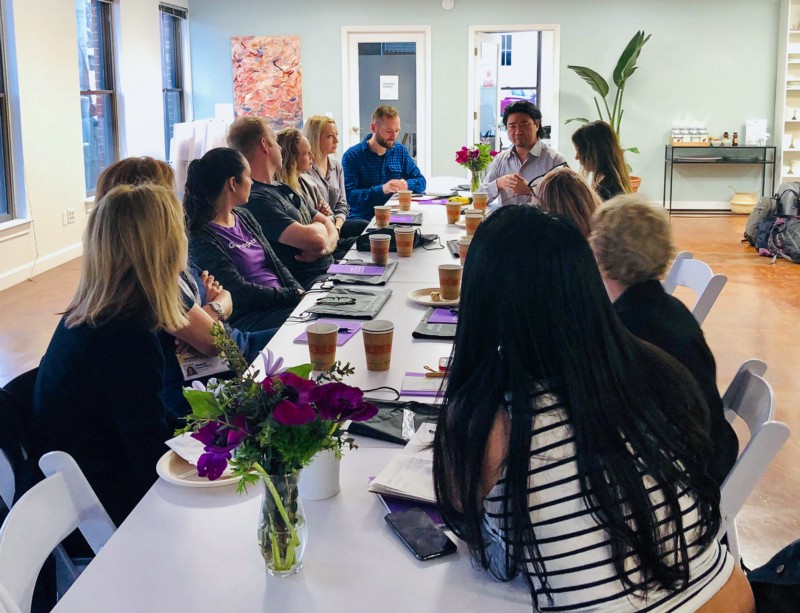 We all agreed that for many years products used by women have been developed without considering the individual needs of women. Now we live in (and create) times when we can much easier overcome obstacles and without any doubts, we feel the wind of change (e.g. huge success of Elvie Pump, Elvie Trainer and MysteryVibe).
A number of startups founded by women for women are still bigger and bigger, and the best proof is people that gathered at one table with us during SXSW. Who was attending and what were the conclusions?
New FemTech products
Amy Buckalter from Pulse (personal lubricants, oils, lotions, creams, gels) stressed how difficult it is for women to talk about menopause and its effects.
Amy Galliher-Beckley, Ellen Schell and Jeffrey Schell from Proov talked about the beginnings of the home-based tests that measure progesterone.
Education in FemTech and SexTech
Andrea Barrica from O.school (sex education platform, combined with a dating portal) mentioned how important it is to speak openly about sex and start treating it like any other natural sphere of human activity.
Education is also the domain of Jennifer Lannon, who founded the Freeze.Health portal about egg freezing, in terms of methods, places, and costs.
Pam Costa after 15 years at Apple and Facebook decided to give up her hi-tech career and started Down To There, a coaching portal about sexuality in marriage.
Greta McAnany from Blue Fever raised the issue of AI's important role in social media to reach the right people with self-acceptance problems. Here, too, the company's main objective is targeted education.
Michele Ross, on the other hand, pointed out how important CBD products can also be for women, which can help to relieve stress and pain, but this is only the tip of the iceberg. Her main role is education and coaching in application and CBD products.
Investments in FemTech
The breakfast was also attended by Karen Long, once the founder of Nuelle, the company responsible for the production of Fiera, a sexual stimulation device for women, now Executive in Residence at medical technologies investment group. Now on the other side, she is trying to help new companies and their products to enter the market.
Hugh Park Jedwill, Director of Global Innovation Lab at Kimberly-Clark who's main interest now is in BabyTech and FemTech products or services was also with us that morning. Kimberly-Clark as a corporation also wants to contribute to raising public awareness in digital health.
Key Takeaways from digital health & FemTech on SXSW 2019
1. The most important thing in health care is to focus on the patient and it should be the center of interest of the system, not the doctor or medical clinics.
2. Education over technology. When there is a lack of awareness, modern solutions, devices, and services will be of no use. There should be more topics related to sexual activity, menstruation, libido and menopause problems in the public discussion.
3. In the 21st century, we still have a problem with the patriarchal approach to creating solutions for women. In the 1960s, the FDA-approved contraceptive pill was recently developed. It was only later that a solution was sought to strengthen women's libido when adequate resources have long been available for men.
4. The FemTech market is not a niche market — how can it be when solutions for women can theoretically reach 50% of the society?
5. FemTech is growing rapidly — the Women's Health market will be worth more than $50bn by 2025.
📈 🩺 Looking for more articles about developing digital health solutions?
Join the Untitled Kingdom newsletter. Sent on the 20th day of the month. Once a month. Industry news, scientific research & any information useful for developing MedTech.
"The State of FemTech" ebook co-author. FemTech enthusiast, copywriting, content marketing, strategy pro. Culture geek, addicted to learning new things and self-development. Bad jokes therapists and a French leave enthusiast. A creative mind that no one has ever managed to control.