Confessions of CEO: What makes a story worth telling?
Our story – as seen by you. From 2008 to Untitled Kingdom rebranding process and update on HealthTech services.
Our story – as seen by you. From 2008 to Untitled Kingdom rebranding process and update on HealthTech services.
"The meeting of two personalities is like the contact of two chemical substances: if there is any reaction, both are transformed."
— Carl Jung
What is Jakob's law, and what does it mean to reverse it?
Jakob's law (also known as "Jakob's law of the internet user experience") is that users spend most of their time on other sites, and they prefer your site to work the same way as all the other sites they already know. It was put forth in 2000 by usability expert Jakob Nielsen, and it brings a valuable insight: familiarity is valuable.

It's a key mindset when designing a user's journey. But I discovered that it doesn't apply to a journey of a company that designs the user's experience.
For two reasons:
Nearly nothing in leadership is about familiarity.




Business management is all about adapting to change. In my 12 years as a CEO and collaborating with Untitled Kingdom's partners (never called them "clients") - it has never been predictable. Nothing about it was "familiar." In fact, the only consistent thing has been - you must always pay full attention.

In some ways, it's good to "reverse" Jakob's law and put the understanding of what familiarity is back on the users.
You won't be a pioneer if you stick only to what you already know.
In 2023, Untitled Kingdom will be celebrating 15 years on the market. Yet, just a year ago, I felt like what we do in the company (internally) does not match how we look and present ourselves (externally). The story we were putting forward felt comfortable and familiar, but it did not feel true or accurate. Neither to us nor to Untitled Kingdom partners.

As a company, we focused on doing rather than talking about what we are doing. But there was something else too - we have been looking for a way to tell our story. But now, when the rebranding process is finalized. And now that I know how to express what matters to us the most:

Here's Untitled Kingdom company story
- as seen by you -


A brief look at the past: Untitled Kingdom's roots.
2008 → 2014. You probably don't know that Untitled Kingdom exists. It was just founded and just started to grow.
In 2011 when I joined the company as a Project Manager, the future CTO Bartek Hugo Trzciński was already on board. The project: collaborating with one of the biggest bookstores in Poland. The goal: promote readership. It made a huge difference to work for a good cause.

We made a good team, and that same year, we began collaborating with Untitled Kingdom partners outside of Poland. That's when we began building relationships that taught us new business standards. And that's when the UK work culture emerged: a quality-first approach to work and transparent relationship-building. Hence our 3 core company values: Quality, Transparency, and Family.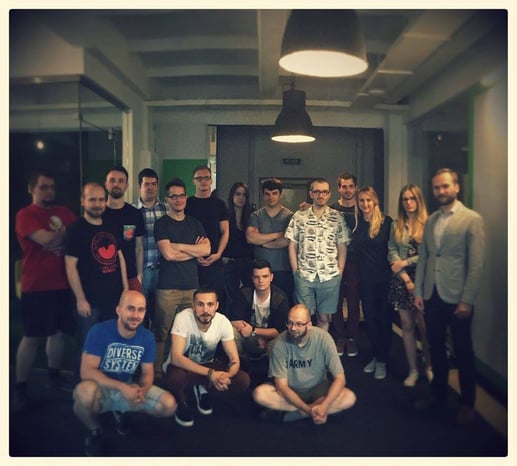 This is the oldest photo you will find on this blog.
June 2015. We were young, beautiful, and slightly out of focus (in this case, literally).
Where the business I'm leading is now: 14 years of experience.
2014 → 2021. You may not know us, but you might already know the results of our work.
Collaborating with partners like Elvie, Remedee, SPOKE, and Eargo kept us growing and excited to go to work. Plus, it allowed us to define our mission as a company: working only on projects that improve people's health and lives. Because we know that by doing that, we can bring a valuable change – even if it's improving a tiny part of reality around us, it can hugely affect someone's whole life.

Working on such projects with such a group of people has been (and continues to be!) rich, meaningful, and purposeful. But it also brought some huge life lessons. In 2014 we were at the edge of bankruptcy. In 2017, we faced (but avoided) huge layoffs. The same year, our mission was tested when despite a hugely needed budget boost, we declined to work on a farming project that was hugely damaging to the environment.

And that brings you to the present moment - with nearly 8 years of collaborating on digital health projects, we gathered Untitled Kingdom partners' feedback and decided to highlight what makes us unique. Now, it's shaping our identity - there is some familiarity to it, yet, technically, it's a whole new story.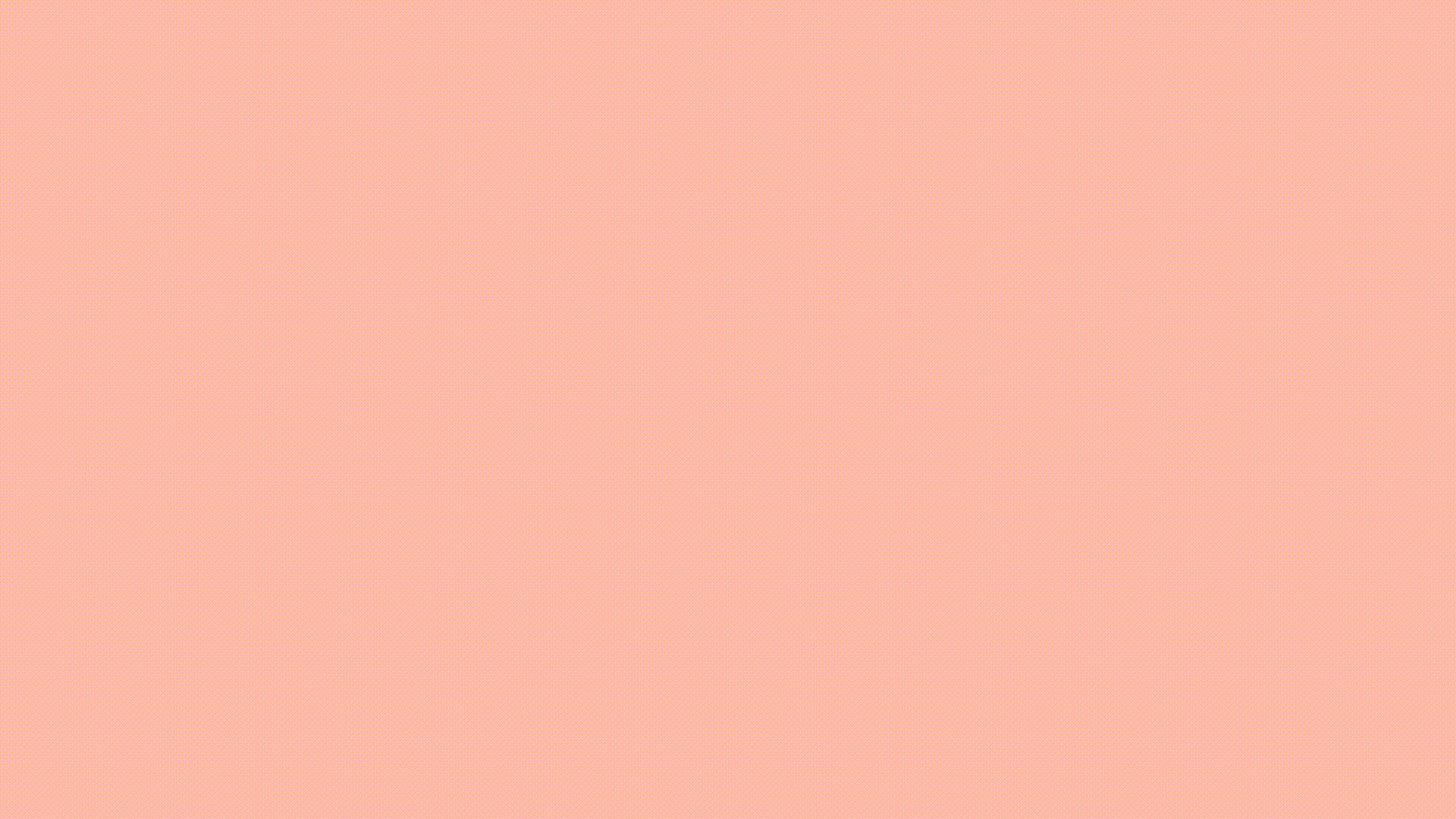 Initially, "Untitled Kingdom" came from the default file name.
"Untitled" like a new folder or document — means endless possibilities of what a new file can become.
"Kingdom" is a tribute to Great Britain, where we developed our first digital health projects.

Now, we're shifting focus from us "UK" to you → "U."

A view into the future: change_starts_with_U.kingd
It's 2022, and it's time you know not just what we do but who we are too.
Welcome to the new Untitled Kingdom.

Equality_starts_with_technology - because technology shapes equity.

Untitled Kingdom's mission has always been to overcome human barriers through coding and collaborating with partners on MedTech, FemTech, and digital health projects. That hasn't changed.

What has changed is our approach to bringing digital health and HealthTech solutions to life. UK has been evolving and continues to evolve in-suit the way we present ourselves must grow and change too.
2 things that come with this evolution:
Our business partners now benefit from a holistic approach to software and product development. We help their patients and users with a methodical, results-proven framework. This help includes all phases - from hardware prototyping to advanced product and software development. We call it an end-to-end partnership.


Users continue to be at the core of Untitled Kingdom's development process. But as the world (and users' needs) change, our user-focused processes have been revised to best meet our business partners' needs.

This is

our commitment to accuracy, usability, accessibility, and privacy. Now, consulting our partners are trusted advisors, including an Advisor for the European Medicines Agency and the Director of the Institute for Health and Consumer Protection.
But here's what remains non-negotiable: a need for a shared belief between Untitled Kingdom and Untitled Kingdom partners. A belief that every life must have equal access to reliable healthcare. Regardless of your location, social status, or financial resources.

This belief motivates me to continue expanding the company with my team and our business partners. To help create solutions that embody our motto: technology that makes us equal.



'Users' are Humans and need to be treated as such. The human focus must be at the forefront of every intention we have. In every choice we make.

This was no more true than in the case of Elvie Pump. Years ago, what started as a task to help mothers and nursing humans quickly evolved into understanding how they have been marginalized and stigmatized. Now, we're collaborating and co-designing a product that is overcoming those barriers and helping nursing humans fulfill their needs.


So in shaping the Untitled Kingdom's story, we now put the focus on you. Because everything starts with U.


It's yoUr needs that are at the core of every project Untitled Kingdom is working on.
It's the end Users that are at the center of developing reliable HealthTech solutions.
It is U who makes the change.
_

With my 12 years of experience as a CEO, I had my share of business meetings — team meetings, partner meetings, and Head meetings. All full of anecdotes, negotiations, and sharing points of view. And during these meetings, I realized that what makes a story worth telling is not just having something new to say; it's the power a story can have to change your perspective.

When you adjust the perspective, you're offering a new point of view. You're not just changing how the story is told (telling the same thing in a new way). You shift focus onto new (perhaps, more diverse) themes and allow someone to see the world differently. You may even direct your listener's empathy towards someone (or something) they never thought of.

I'm proud of Untitled Kingdom's values and human-centered approach. And I'm even more proud to openly share that message with the world. It's because I'm excited to collaborate with companies that share these values. I'm always excited to talk to people who feel the same way about a quality-first approach to developing digital health solutions. Are U one of them?

As for Untitled Kingdom's story - the next chapter is only about to start.
↘️ If you want to hear more mission-driven business development stories...
Join the Untitled Kingdom newsletter. Sent on the 20th day of the month. Once a month. Industry news, scientific research & any information useful for developing MedTech.
CEO at Untitled Kingdom. A guardian of Quality, Transparency and Family values. Responsible for showing his colleagues the meaning of life, what personal development is and how to be deeply joyful during work-work balance. A young daddy of Argus, The Polish Greyhound.