If you're going to South by Southwest conference this week, I recommend scheduling the most exciting and appropriate events for you. If you are rather a curious person, possibilities and events could overwhelm you unless you've borrowed Hermione's Time Turner.
What's your goal of going to SXSW?
On the website, you can filter events that are connected with your company's fields of interest. In my case (I guess that you're too) it's Health & MedTech, because I represent a software company, that focuses on IoT, digital health, FemTech areas and we're looking for trends, innovations and exciting startups.

Even if you filter them and add everything that interests you from Health & MedTech category, I bet it's undoubtedly too much.
I've prepared my list of the most interesting events in digital health, FemTech, and new technologies, so maybe you find it useful. I divided them into categories:
Healthcare,
Women in Technology,
Tech Trends and Innovations,
AI and IoT.
Healthcare events on SXSW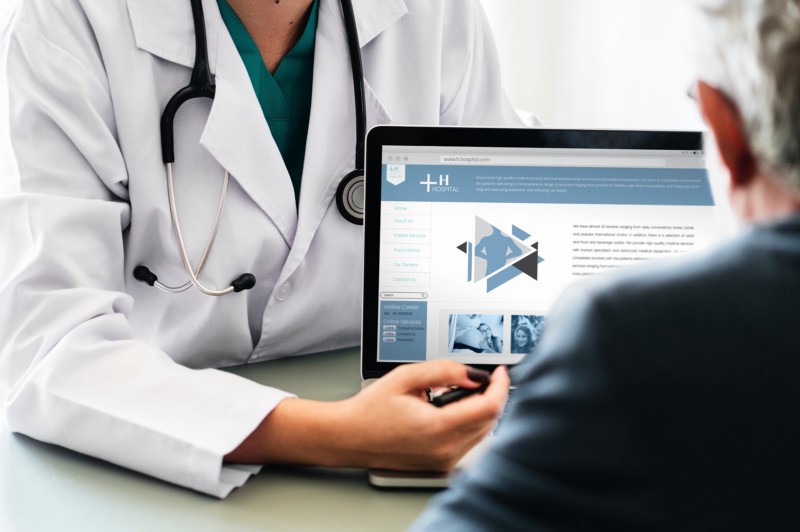 Our core area of interest is healthcare and eHealth topic, so I'm incredibly interested in the events below. I'm curious about the future of health, the most significant challenges and startups willing to solve real people's problems.
1. Transparency in Healthcare, One Note at a Time
Apps. AI. New tech in medicine. #yawn.
What if the most effective way to change the culture of medicine didn't need tech and used a resource nearly 50 years old?
In this panel focused on the risks and benefits of culture change in medicine, attendees will meet the leaders changing this culture from the inside.
As physicians and health care providers warn us, America's 11 million undocumented immigrants are often afraid to seek medical attention even when they direly need it, leading to soaring rates of mostly preventable diseases. This isn't just a public health disaster, but an economic one as well, costing taxpayers millions in emergency medicine that could've been avoided with routine care.
3. SXSW Pitch: Health and Wearable Technology
SXSW Pitch is a platform to allow early stage technology startups to pitch their product and/or services to industry technology experts, high profiled media personnel, and Venture Capitalists / Angel Investors.
4. Precision Medicine and Race: Improving Health 4 All?
During this session, we will review the long history of race and medicine and provide an update on the field of precision medicine. Next, we will discuss the potential impact of precision medicine on existing disparities in health care. Finally, we will highlight the challenges of precision medicine and reveal its limitations in the quest to eliminate health care disparities.
5. Next Great Awakening in Healthcare: The Workplace
The workplace has been through extreme changes in the past 20 years. Today we are always connected and work longer hours. We are taking on more job responsibility with less job certainty. The workplace is the fifth leading cause of death in the US (120,000 people per year). But there is hope. This session will reveal one-of-a-kind research on these misalignments of the workplace and wellness initiatives along with strategies to improve it.
6. Featured Session: The Future of Healthcare, Really
Dr. David Feinberg, who is heading up Google's health efforts, and Dr. Clay Johnston, founding dean of the highly innovative Dell Medical School at UT Austin, will discuss opportunities for the next several decades when healthcare will finally embrace technology and catch up with society's interests in health.
Women in Technology on SXSW 2019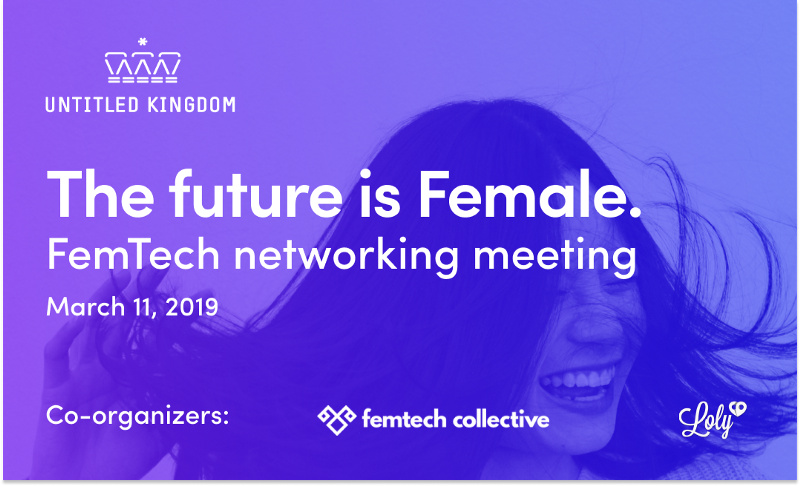 Because one of our favorite topics is FemTech, we're incredibly interested what's happening in that area of Female Technology. FemTech is s a niche that has been emerging very quickly for the last hears. I found a few events worth attending.
1. The Future is Female. FemTech networking breakfast
Expand your FemTech network. Meet other founders, CEOs, and people responsible for FemTech startups. Find out how others have coped with similar problems in the development of their product or service. Ask experts questions in various fields of FemTech project.
2. Women in Technology Brunch and Awards
The Women in Technology Awards is #CryptoVixens first annual celebration of women and diversity in the technology industry. The goal of the Women in Technology Awards is to drive diversity and narrow the gender gap in an industry which offers opportunity and success to anyone with ambition, passion and a strong work ethic.
3. Hysteria No More: Data, Doctors and Women's Health
Reproductive healthcare in the US is failing women — and now, they know it. History dismissed women's health concerns as "hysteria"; today, women still struggle to get clear answers about their fertility, receive low-value pregnancy care, experience bias if they are black or brown, poor, rural, lesbian or transgender, and are cast aside by our healthcare system as new mothers.
4. Women are Building the Brands We've Always Wanted
Our panel of powerhouse marketers will dig into the increasing purchasing power of women, the impact women are having on brand marketing as well as how more representation in the C-Suite is helping to forge a new frontier for brands to prioritize being open, real and empathetic.
5. Women's Health: Big Problems, Better Solutions
This panel will address the emerging trends in women's health, focusing on what the big problems are — both in women's health and in building companies — and what the solutions may be.
6. Women's Health: How Do You Market Taboo Topics?
In this cross-industry panel discussion, experts will discuss how to effectively market "taboo" topics such as vaginal health, how to create a vocabulary for the complexity of female sexuality, and why it's important for today's leaders and biggest brands to destigmatize pressing health and aging concerns for women.
7. For Women, by Women: Knowing Your Audience
Compared to shaving options available to men, Oui Shave Founder Karen found the needs of women in the market were unmet and stocked with products not properly designed for women's comfort. Offering high-quality razors, Karen created a product for women and inspired by real experiences from women. Learn how to build brand loyalty by understanding your audience, and the effective ways to address their needs. This session will discuss how to find your audience, ways to reach them, and what it takes to keep them.
8. Women in the World of Venture Capital
Only 10% of VC partners are women and 71% of VC firms have no female investors on their teams. Furthermore, in 2018, 12% of VC funding went to companies with female founders. This panel is dedicated to discussing how VCs are pushing boundaries to implement change within their organizations and how that can impact the broader tech ecosystem.
Tech Trends & Innovation on South by Southwest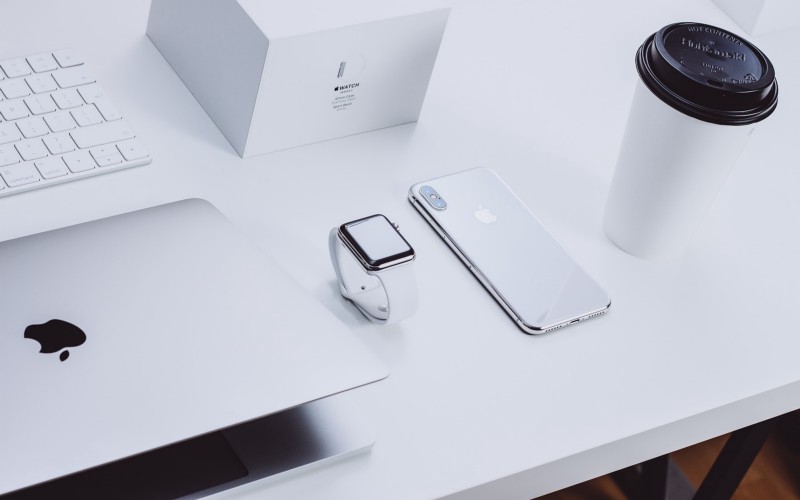 We work on the award-winning web & mobile apps daily, so we need to track technology trends. I'm curious about this year's trends report and new technologies, e.g. blockchain and IoT for eHealth.
1. Featured Session: 2019 Emerging Tech Trends Report
In this provocative session, futurist Amy Webb, a professor at NYU Stern School of Business and founder of the Future Today Institute, will release her 12th annual Tech Trends Report, which has now garnered more than 7.5 million cumulative views. She'll provide a data-driven analysis for the emerging tech trends that need to be on your radar in 2019 — and she'll draw on those trends to show you scenarios for the future of business, governing and society.
2. The Healthtech Innovation Day
In the Berlin Saloon the Healthtech Innovation Day presents 20+ healthtech experts within five special sessions from different healthtech hubs including Berlin, Barcelona, Houston, Amsterdam, and New York.
3. Blockchain for Impact in Healthcare
Healthcare is a sector where impact and social projects are become increasingly important to ensure inclusion, transparency, and diversity. In a special panel, our amazing speakers will highlight how — powered by blockchain technology — impact entrepreneurship and healthcare come together to empower patients and provide care for those in need.
4. Featured Session: A Better Future Through Digital Health
The U.S. health care system is big, complex, at times difficult to navigate, and expensive. The good news is that a fix is within our grasp: It's digital, and consumers are willing to embrace it as long as it meets their needs and provides the level of quality they expect.
AI and IoT on SXSW 2019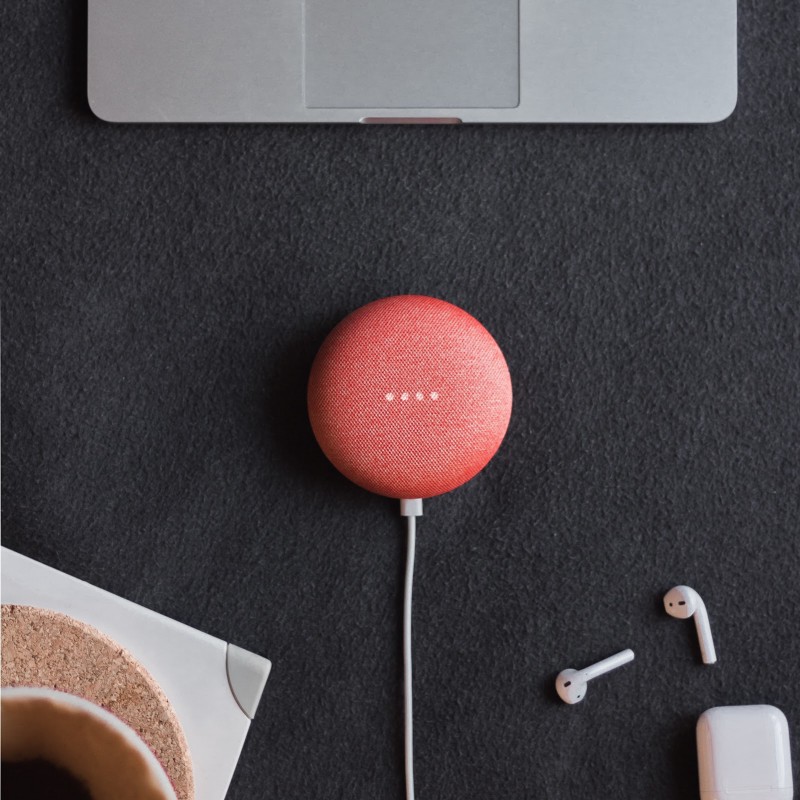 To get widespread knowledge in new technologies, we're attending general AI & IoT events, including ethics and responsibilities, voice recognition, blockchain and data science.
1. Ethics and Responsibility in the AI and IoT Age
As IoT and AI-based technologies enter our lives, they provide new opportunities for privacy violations and surveillance for cybercriminals and governments. Kasparov and Vlcek will discuss new challenges we face, and what regulators and industry leaders can do to protect people's privacy and uphold ethical standards.
2. Talk to me — Voice Recognition and AI in Healthcare
Voice search and assistants are advancing at an exponential rate, with technologies like Amazon Alexa or Google Home spreading in people's homes and hospitals. It is bringing a lot of promises to better care and to a different patient journey.
In this Expert Chat, we will discuss the current status of voice and AI in healthcare as well as opportunities and challenges, together with entrepreneurs, healthcare professionals, and VCs.
3. Beating the Hype of AI in Healthcare
If headlines are to be believed, the coming of artificial intelligence (AI) in healthcare is either non-existent hype or will be so disruptive that it will destroy healthcare as we know it. Our session aims to dispel common myths of over- and under-hyped AI predictions by offering two examples of startups who have developed healthcare applications of AI.
4. Artisanal AI: A Marriage of Tech and Human Touch
The growth of AI systems will increase the capabilities of machines to produce flawless outputs, from manufactured goods to cultural products. A more flawless world could also be a world with less character and diversity, so rare items with a clear human provenance — such as the artisanal — will be most valuable and sought after. The human touch, especially when augmented by an AI system, will become especially valuable.
5. Real-world Data: How Useful IS It?
Why would a large biopharmaceutical company collaborate with a smaller innovation company? To reach one ultimate goal: shifting the mold to improve patient outcomes. With the increasing role of real-world data to accelerate the process of bringing drugs to market, treatments have the ability to reach patients faster, and experts are beginning to truly understand the actual impact of how therapies work outside of clinical trials.
6. Blockchain in Healthcare: Beyond the Hype
There is a lot of hype around blockchain technology and how it can be used in different industries, including healthcare. It is time to go beyond the hype and generic statements and review real-life deployments; discuss issues and opportunities.
What events are inspiring for you in Health & MedTech category on SXSW 2019?
Exclusive 1:1 session with Digital Health web & mobile experts on SXSW
If you're coming to SXSW, we'll be happy to meet you and to talk with you about Digital Health web & mobile development.
We've been building and designing award-winning web & mobile apps for almost 11 years now. Most of this time we were focused on FemTech & digital health projects because we want to build more meaningful and world-changing apps.
We'll be happy to meet with startups that share similar ideas and mindset. Maybe you're thinking about one?
If you are interested, here you can schedule a meeting with CEO at Untitled Kingdom during SXSW event.