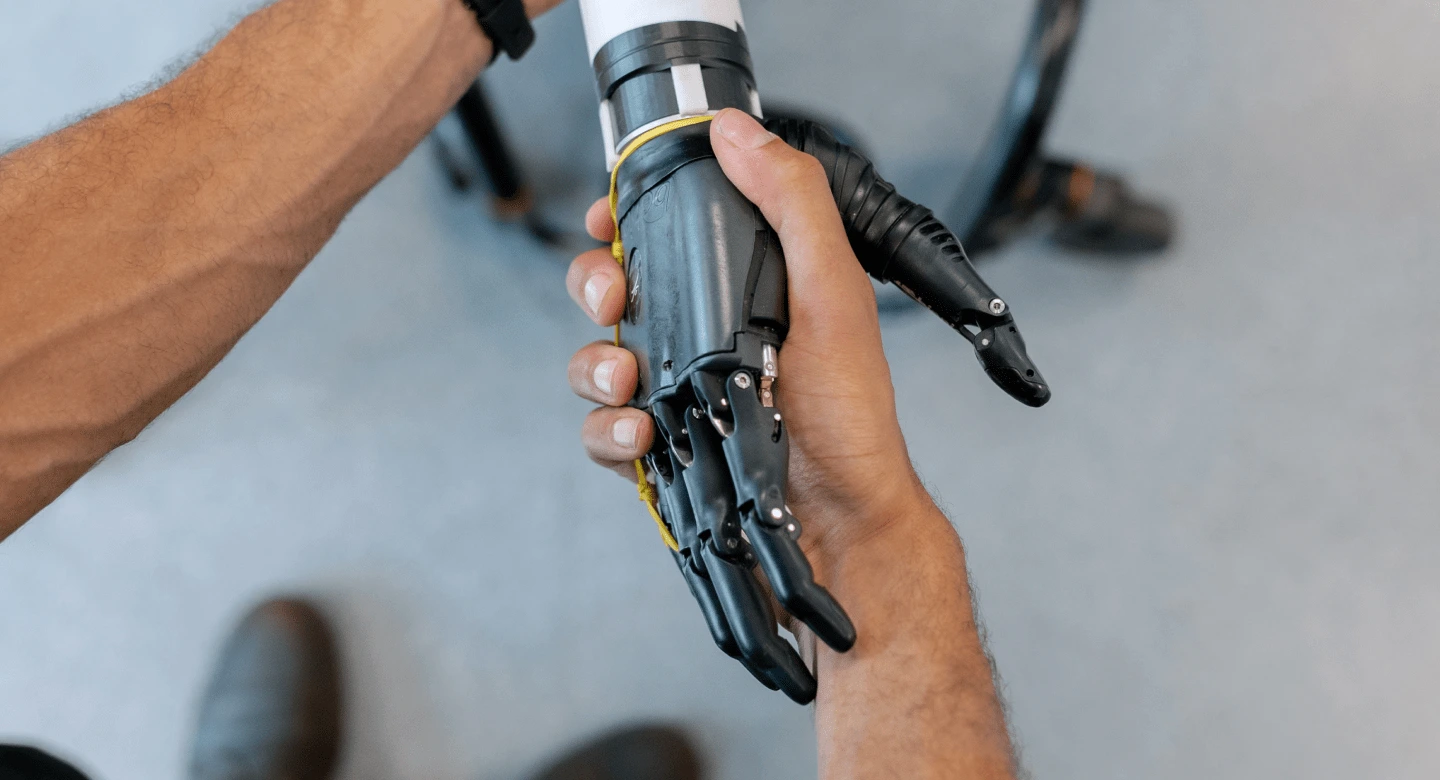 4 HealthTech services,
1 patient-centered approach
Technology should be helpful, readable, and accessible. Don't you think?
Technology should be helpful, readable, and accessible. Don't you think?

Why may you need a partner?
It takes a team to guide the process of
developing user-centered solutions.
Whether you're starting from scratch or you need a source code audit. With 14 years of experience, we know how to estimate the risk, timing, and budget of creating any digital health solution.
Accuracy
Your medical device will be reviewed for accuracy to disclose areas of potential improvement. All to provide users with conclusive health data. Inlined with FDA, HIPAA, and ISO 13485 requirements.
Usability
Your solution will be designed to be easily understandable and usable. From urgent notification features to interoperability with electronic health records or apps. Our Project Team's main focus is maximizing patient usability.
Accessibility
During the development and testing process, we include diverse groups of devs, designers, Product and Quality Specialists.
Their goal: promote accessibility for all users.
Privacy
Your users trust you with their private and intimate data. We're up-to-date with the best security practices inlined with the medical certification process.
Be aware:
we're relentless end-users' advocates.
We ask a lot of questions and are determined to find the answers.
All with 1 result in mind: turning your business goals into effective tech solutions.
Working with partners for over 14 years.
I would recommend this team to any startup owner. With Untitled Kingdom experts, they can grow their product faster, professionally in a reliable way.

Stephanie Alys
Co-Founder of MysteryVibe
Untitled Kingdom's team is excellent at communication. I love the fact that they have taken our vision and thought about it independently.

Alex Mohacs
Founder of Frame Automatic
I am really glad that Untitled Kingdom's reliable team has helped us to squeeze our product to the fullest. Their experienced software and product team was crucial to complying with medical regulations.

Michael Foester
Co-Founder and CTO of Remedee Labs
Untitled Kingdom is a trustworthy, creative, and self-organized team of true professionals. We recommend them for their reliability, communication skills, and high-quality work.

Krzysztof Szaliński
Power Plant Gliwice