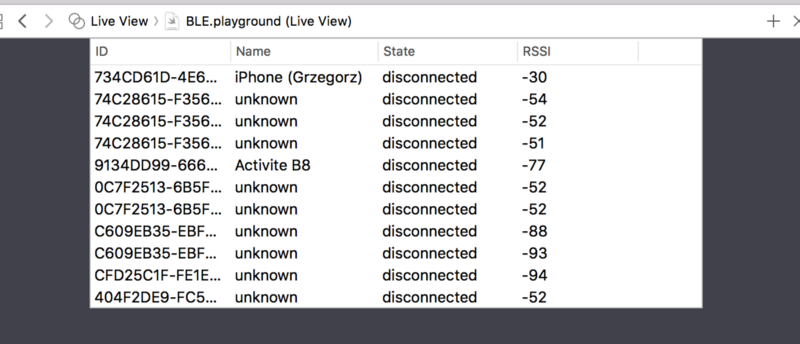 Swift Playground: Bluetooth Low Energy
Have you ever wondered what it is like to work with Bluetooth Low Energy? Or maybe you think that BLE is a pain in the ass when you need to play with it on the iOS / MacOS side?

In this article, I would like to show that it is quite easy to start playing with it. And what is more, I did that in the MacOS Playground.
You can wonder why I am using the MacOS Playground while there already is so much content on how to work with iOS Playgrounds?
The answer is easy: using the iOS Playground means no access to the CoreBluetooth. (The truth is that there is access, but you'll get the << unsupported >> error). Moreover, CoreBluetooth support is entirely necessary to work with BLE.