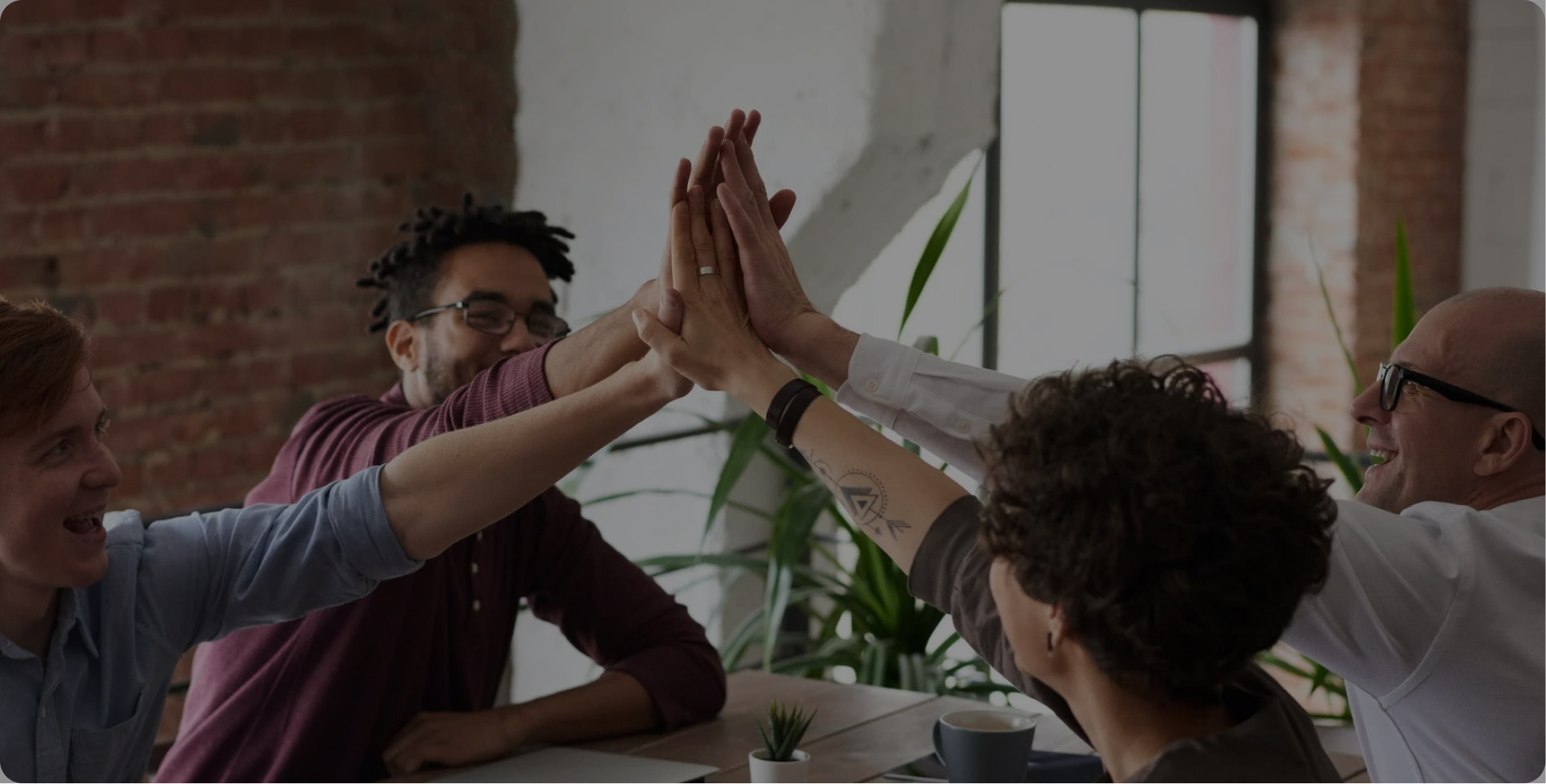 Proudly announcing: Untitled Kingdom is now a part of the top 7% of global software engineering vendors at Pangea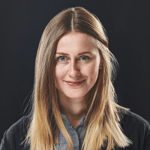 Becoming a part of the elite community of software engineering vendors takes time.

But with the Untitled Kingdom now verified as a Pangea vendor, it is now easier for digital health, MedTech, IoT & FemTech projects to find a new, great, well-established partner.

Here is how it happened, what it means in practice, and what Pangea's recognition means to the Untitled Kingdom moving forward.

Step 1: the verification process in detail

Why?
As the Untitled Kingdom, we decided to go through an independent verification process at Pangea to emphasize what's most important to our company.
Sharing our most accurate, valuable, and often vulnerable information through a vendor portal, such as Pangea, felt especially right when we learned that we share the same values as partners.
Committing to unparalleled transparency by showcasing verified data points and focusing on the highest quality by engaging in the future of product and software app development.


How?
The verification process undertaken by Pangea has covered all the fundamental elements of our organization - business strategy, financial aspects, and analyzing our team's professional satisfaction. It required participation from every team member, encouraging us to dive deep into our ecosystem. It was equally complex and challenging, as it was productive and rewarding.

What did we achieve?
We were able to analyze the organizational aspects of our company from a new angle. The company's strength is its members, so it was deeply satisfying to confirm that our employees do feel satisfied with their work. We designed the most comprehensive outlook on our organization yet, all through Pangea's verification process - now open and accessible to all the interested parties through our verified Pangea profile.



On the right course: verification's key findings

What motivates us the most is working with our Partners (we never called them "clients"). We thrive when they recognize our engagement and custom approach. As highlighted by our Head of Operations:
Creating one Team with our Partners and personalizing the approach to each Product is the key to reliable and successful development.

- Grzegorz Kegel, Head Of Operations
@Untitled Kingdom.
Our results reflect that it is the right approach. In the last 3 years, we extended our QA team to maintain the highest quality solutions vital in the digital health and MedTech projects. QA score from our Partners is 9.3/10, and we are thrilled to see their appreciation in that regard:
We have been really impressed by Untitled Kingdom. The on-boarding process was exceptional; the team has felt like an extension of our team and have always gone above and beyond to hit our targets and deliver a high-quality, bug-free app.

- Michael Maher, COO
@Spoke.
Additionally, what translates to our satisfied Partners is great working culture. Our employees' insights derived by Pangea show that our highest scores were 9.0/10 for peer rapports and 8.8 for culture - acknowledging Untitled Kingdom's friendly atmosphere and feedback-friendly approach.

Our lowest team health score was 8.1/10 for general employee satisfaction, which is why we started increasing access to personal development, picking more ambitious projects, and promoting mentorship opportunities.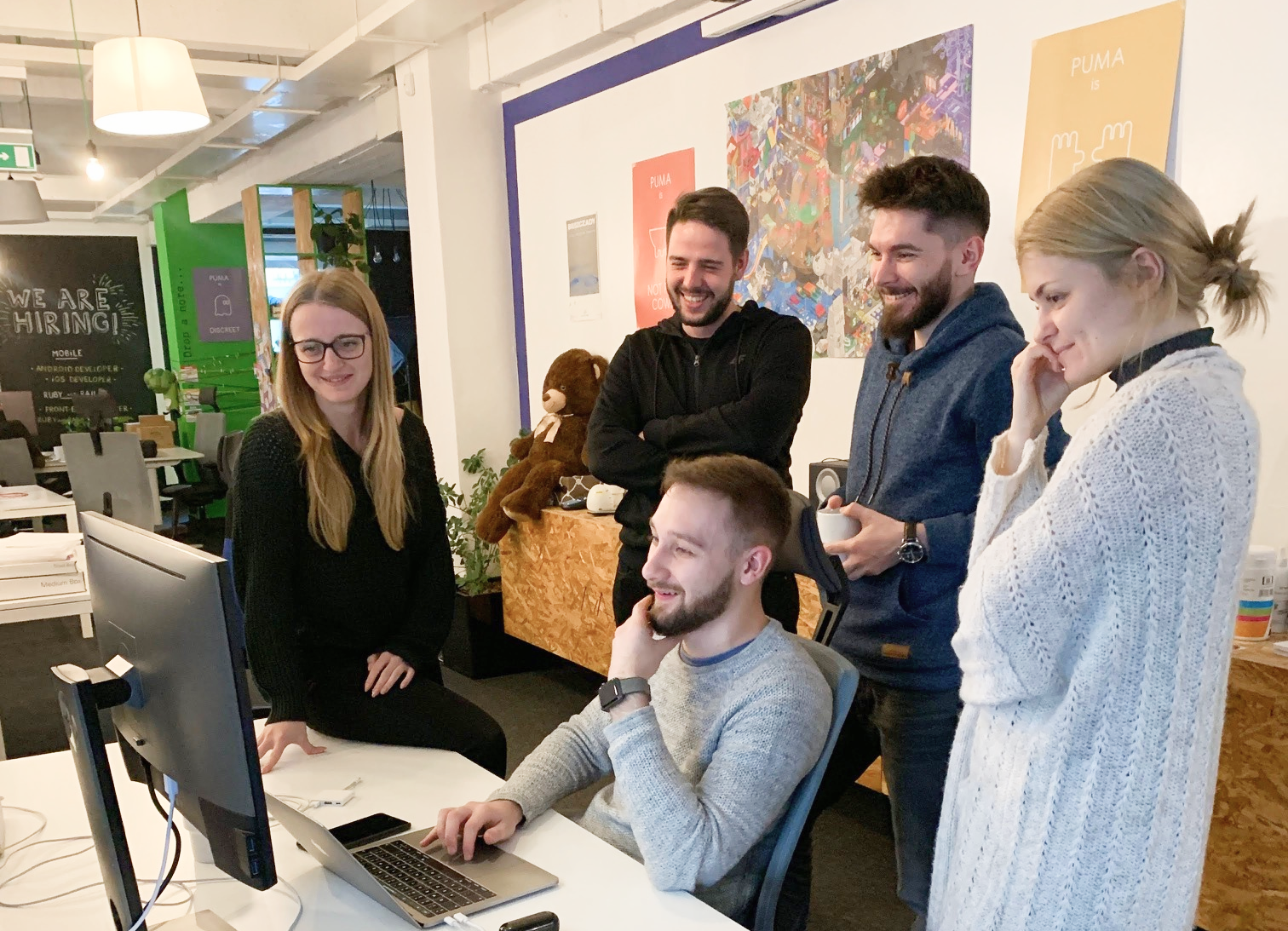 When work brings joy.
From the left: Julia (QA Specialist), Piotr (Product Owner), Dawid (React Native Developer sitting by the desk), Bartek (Fullstack developer), and Karolina (Product Designer). They are all definitely up to something.
In the end, it all begins: committing to growth, aiming for operational excellence.
Pangea's recognition and final 8.7/10 score motivate us further. Being part of the top 7% of the global vendor list is a deeply satisfactory achievement and inspires us to continue growing. The results of the vindication process show where we are now, but they also emphasize where we are going.

As a verified Pangea member, we aim to engage in a global conversation about the newest solutions and practices with the leading software development companies. Untitled Kingdom's goal is to work on projects that can truly make a difference, which is why we will continue focusing on digital health, MedTech, and IoT projects. We are eager to listen, grow, and share our insights with others.

With our progress documented on our verified Pangea profile, showcasing our vendor management and 8.9/10 client score, we hope to attract talents willing to grow with us and share our values of quality, transparency, and family.


And with Pangea's tech-focused database, we believe that exploring, assessing, and finding your next best-fit vendor has never been easier -
- don't you?
📈🩺 Looking for more articles about developing digital health solutions?
Join the Untitled Kingdom newsletter. Sent on the 20th day of the month. Once a month. Industry news, scientific research & any information useful for developing MedTech.
Marketer with a physiotherapeutic background, which is why she is passionate about digital health issues, and the human side of IT projects. Half-time saxophone player and full-time human of Marlo - mixed breed of labrador retriever & dachshund.