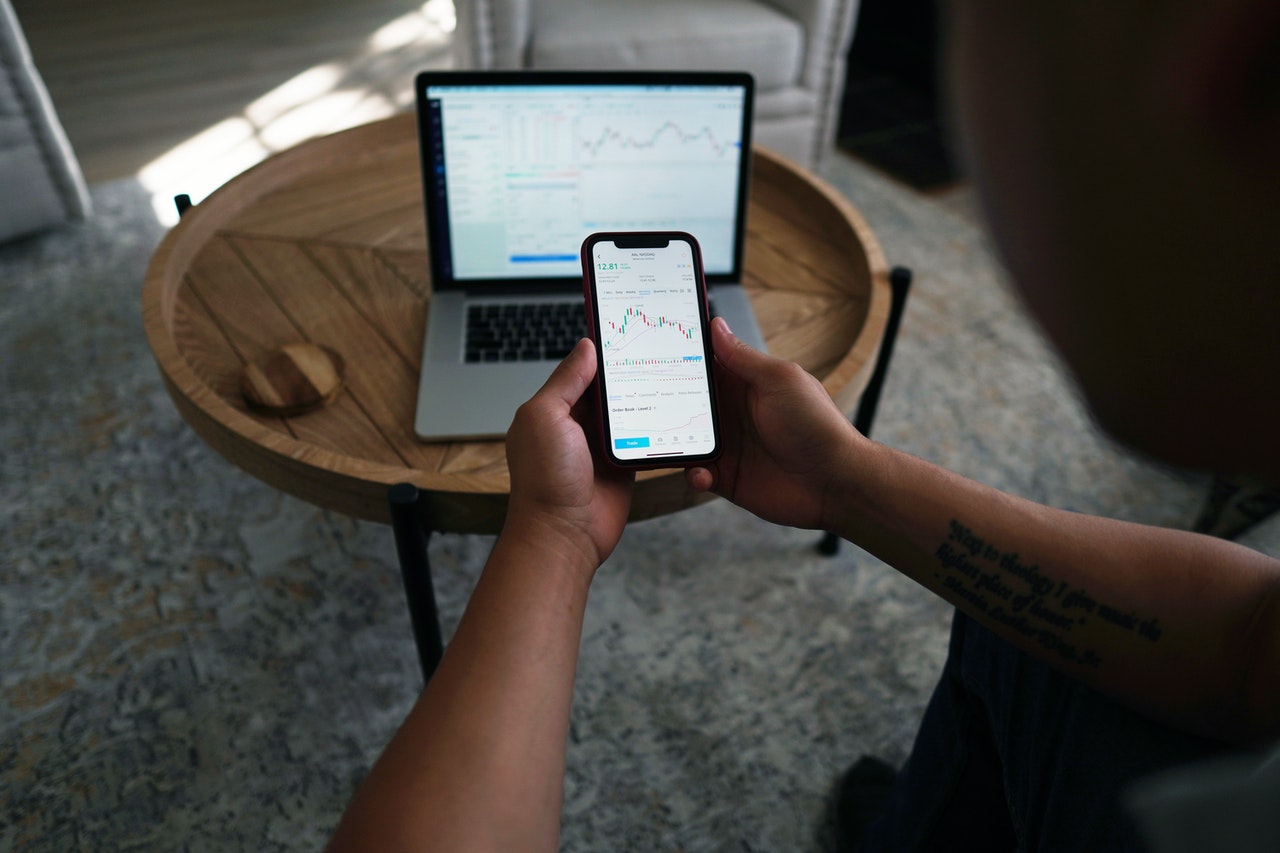 Q&A with QA: answering 4 most popular questions about testing digital health apps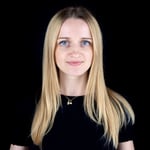 You know that feeling when someone asks you a simple question, but the subject is so complex, you feel stupid to give a detailed answer? As a Quality Assurance Specialist, this happens to me a lot.

After all, test management and healthcare app development are not easy. Numerous devices, platforms, OSs, use cases, and various network connections pose a challenge for any digital health app to run smoothly, receive positive reviews, and build trust with the users.

And with 56% of software defects originating in the requirements phase of a project, it's safe to say that, when it comes to testing, there are no unnecessary questions—just opportunities to give detailed answers as blog posts.
Choose your question:
Introduction: Talking about testing is testing too.
Do you know or want to know anything about testing management or application development? Then, you should know that, regardless of the project, the challenges in quality assurance usually boil down to:


fast-changing product requirements

miscommunication and communication gaps

frequent design changes

various errors during development

insufficient testing & QA

Yet, every project is different and these challenges don't appear out of the blue. They are the result of the misguided application development process. In Untitled Kingdom's 13 years of experience in web & mobile app development, apart from establishing whole results-proven development workshops, we learned that (alas?) there is no 100% reliable script on how to test a product.

That's where these 4 questions come in. I hear them both from our Partners (never called them "clients") and other mobile app programmers. When in fact, I should be the one asking them. Everything starts with your idea for a medical device or digital health app, so you know best how you want to help others. Chosen QA methodologies aim to serve that purpose.

So approach the questions below with a grain of salt.
They imply that QA software testing is easier than it actually is, but at the same time, it's easy to understand why everyone asks them.
They highlight key parts of the testing process: strategy, timing, and trustworthiness of your app.
And finally, in line with the delayed issue effect, they affect the efficiency and costs of the healthcare app development process.
Question no.1 - When to start testing?
ASAP. Before there is anything to be tested.
My team's work starts the moment we begin analyzing product requirements. During these early stages, QA specialists can weigh in on user experience issues that are easy to avoid. The whole process is more than just checking the bugs (I cover that in greater detail in another blog post).

In the case of digital health applications and healthcare app development, we review current approaches right from the start. We challenge them, discuss their limitations and choose the best and most efficient one. Then, we speak with the specialists (doctors) who are familiar with the problem (specific disease or condition) and -if possible- with potential users (patients) and ask them what is missing in other applications they might have been using.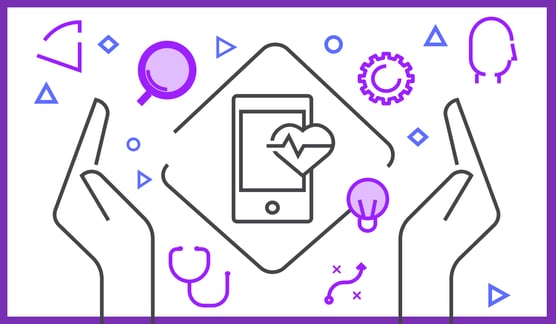 I think it's the best visualization of my day-to-day work.
All the little things you need to think about for 1 app to serve its purpose. 😉
Question no.2 - How to work with the QA team?
Collaborate.
You'll be surprised how it improves the whole software development process.

In the Untitled Kingdom, QA specialists are always a part of a larger Project Team among mobile app programmers, UX/UI designer, Product Owner, and Product Manager. And it's an arrangement that works for the benefit of all—making quality one of the team goals.

Shared objectives are a base for healthy relationships in the team, which translate into higher quality products. I've heard of developers who resent talking to QAs since they hate facing software issues and navigating tricky questions. This, as you can imagine, leads to a Quality Specialist being reluctant to flag any bugs. Yet, I never had that experience. As a team, we are rarely not on the same page.

True collaboration directly with Partners (aka you) is important too. Regular meetings or calls ensure clear communication. That's when QA specialists can point out all blockers, discuss bugs' priorities, as well as give and receive comments. Making adjustments to the testing plan saves time and energy for the whole team. Not to mention saving on investments.
Legend has it that you can find this pic in a dictionary, as a definition of "true collaboration."
I'm in the top left corner of the photo, clearly happy to see the UK's QA Team in all its glory.
Question no. 3 - What does a QA do after the app is released?
Fixes it, monitors the performance, and, if possible, improves it.
Launching the application should never mean the end of my team's work. Pre-release testing is, of course, far more extended - running different types of tests, using the best relevant production data, and checking the build deployment process. But in the end, test environments are never 100% identical in setup and resources to the ones in production.

Where can it go wrong? Deployment issues, data differences, or unexpected issues that could appear only in a production environment. Assuming the app's feature works in production does not mean it actually does. We carefully test (if possible) the main functionality, verify key processes, and clean up the post-release test data.

Then we start monitoring the app's performance. After hundreds (hundreds!) of tested cases, it's actually exciting if a user can find any other way to "crash" the app or find any bugs. 🤓
Plus, with the user's feedback, we can check if our assumptions were correct and (if needed) apply suitable changes to the next project.


Question no.4 - How to build trust in your application?
Listen and give back.
Creating medical technology is about building trust. And trust is a 2-way street.
On the one hand,

users who trust your app are more likely to reuse it.
Especially a healthcare mobile application that positively impacts users who use it regularly.
But with matters concerning health, users' expectations are higher. When storing sensitive data on someone's well-being, one mistake, one bug, or even a general not-so-good experience of using your digital health app can mean losing someone on the other side of the screen. You will not be able to gain their trust again.
Since

on the other hand,

it's all about you maintaining the highest security level of your app and having trust in the development process. In many ways, that is what our work at the Untitled Kingdom is all about. We have published a downloadable security best practices checklist, hosted a Webinar about app safety. And, well, security is 1 of the 3 essential parts of our software development practices. All to spread 1 simple message: security is quality.
Conclusion: Why do these questions matter?
These 4 questions are all about building (and testing!) engaging, trustworthy, and smoothly-running apps and devices. But in many ways, they are also about your transparency and confidence in inviting, checking, and questioning feedback.

The common thread of all these questions? The people factor.
When revaluing product requirements, we put ourselves in the app user's shoes.
During application development, you collaborate with all the Project Team members.
And finally, after your healthcare mobile application is released, we all get to hear from the people actually using your app.
And, trust me, since every person has a different definition of quality, the best thing you can do is create the right process for us to match yours.
We'll have the answers ready.
📈🩺 Looking for more articles about developing digital health solutions?
Join the Untitled Kingdom newsletter. Sent on the 20th day of the month. Once a month. Industry news, scientific research & any information useful for developing MedTech.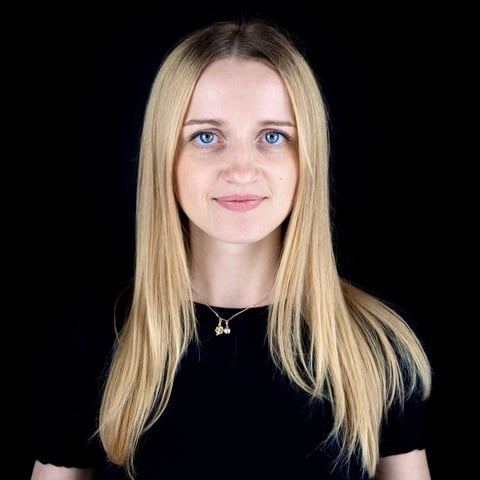 Quality Assurance engineer. Highly observant. Naturally curious. Passionate about digital health projects that improve people's lives. Easily combines technical and soft skills. Loves doing yoga, gymnastics, going for a run, and cracking a book - but who doesn't?