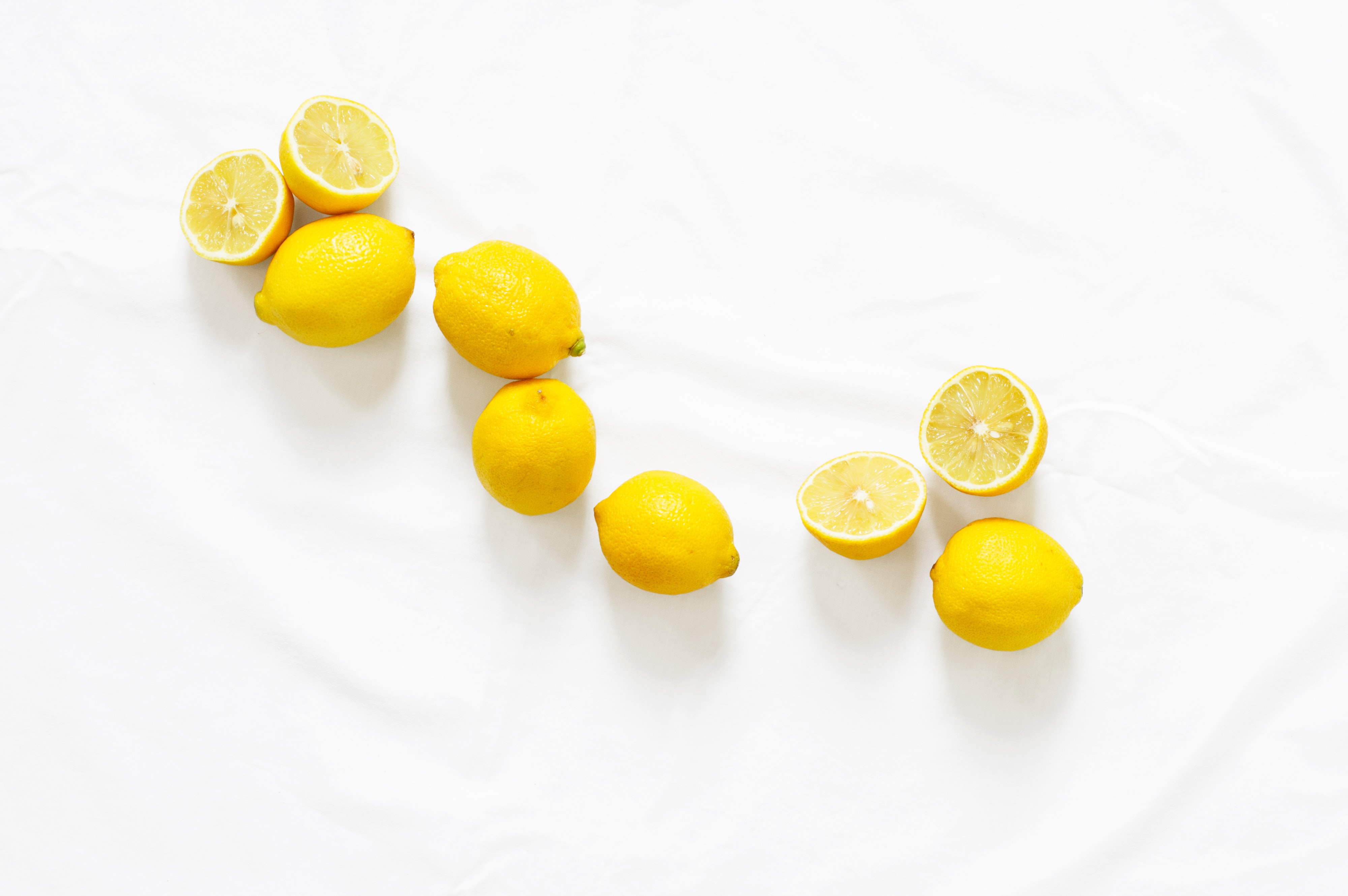 Turn lemons into lemonade5 key factors for a successful digital transformation in 2020
A hundred years ago an average citizen was asked if he believed that flying is possible. He laughed and said "No way!". About 50 years later, a man set his foot on the Moon. This story is, of course, completely made up. Just like the fact that 25 years ago, his son wouldn't believe that someday he would carry a phone in his pocket. The point is, however, it all has been happening, over and over again.
Now once more, the future has come. This time upon the name of digital transformation.
It has been expected for a very long time. Digital transformation has even managed to become a real thing in some companies. The point is, nowadays it no longer applies to some, but to almost every firm of the civilized world.
Even companies that used to be digitally-skeptical, now have to step up the digital game and turn lemons into lemonade.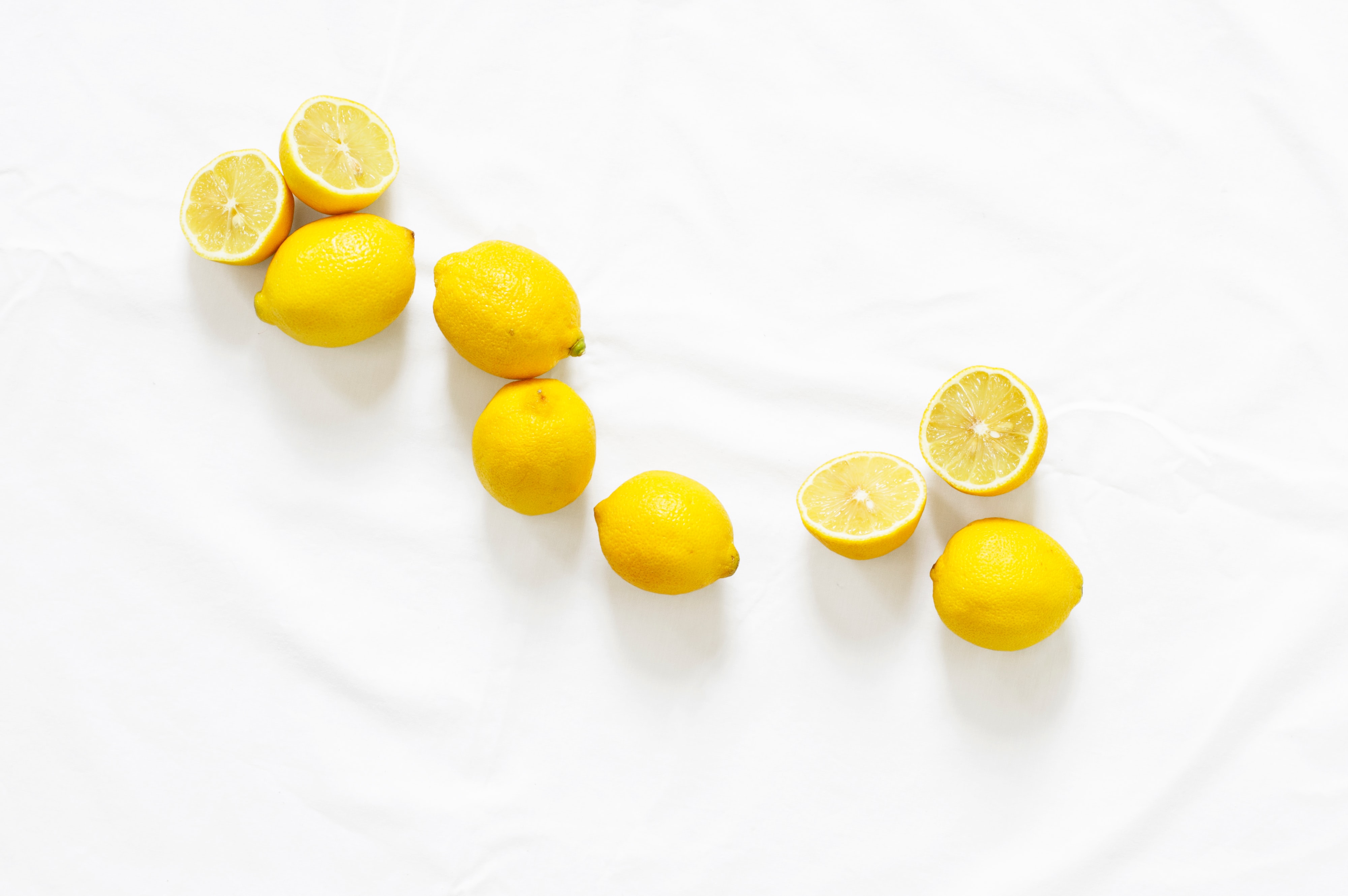 ---
The article you are about to read may seem a bit long. To quickly find what you are looking for, take a look here:
Table of Contents
Overnight digital transformation
Learn from the best - how the biggest players adapt to recent changes?
What does digital transformation really mean?
5 factors for digital transformation success:
Customers' point of view
Digitally-savvy leadership
Reliable software partner
Communication
Looking ahead & constant upgrades
Digital transformation with Untitled Kingdom
Overnight digital transformation
The prospect of a pandemic has been a well-known systemic risk for many years, but no one could have predicted the exact timing or nature of the current coronavirus crisis. Now, due to coronavirus related safety regulations, the world has gone online.
The COVID-19 pandemic has closed borders but at the same time opened barriers of a different kind. Those who realized it, are now transforming their businesses or drinking champagne after carrying out a successful transformation.
We all live in this new reality, so there is probably no need to mention that remote work is today a standard, we don't need to actually attend a class to take a curse or go to the gym to meet with a personal coach. What's more, we can visit a museum online (even Louvre!) or buy fresh rolls for breakfast.
The reason for that is our needs and expectations haven't changed - the only thing that's different is the place of their realization. And what today is a novelty, tomorrow will be a habit.
There is a lesson for each and every entrepreneur in that. The key to surviving lies in resilience and adaptation. Yet, it is not survival you should be focusing on today - it's already mentioned transformation, which will let your company thrive.
It's worth mentioning that even before COVID-19 hit, 92 percent of companies thought their business models would need to change given digitization.
Learn from the best - how the biggest players adapt to recent changes?
Chinese expression for crisis (危機) consists of two words. One of them means "danger" and the second one - "chance". Many businesses seem to acknowledge the first one, but on the other hand, doing everything in their power to exploit the opportunity that comes with crisis.
All right, let's cut to the chase. How particular companies adapt to the changes caused by coronavirus pandemic?
Chinese cosmetics company, Lin Qingxuan, was forced to close 40% of its stores, including all of these located in Wuhan. People were left with no job. Fortunately, not for long. The company redeployed its beauty advisors to become online influencers who leveraged digital tools, such as WeChat, to engage customers virtually and drive online sales. As a result, achieving a 200% growth in sales in comparison to the previous year.
Ikea closed all store locations to ensure the well-being of all 18,000 employees in the U.S. Does it mean it has vanished from its customers' life? Of course not. Ikea continues selling its products via an e-commerce platform. This is not an end to the story. The furniture giant has been producing face masks and other protective gear for hospitals. And by the way, they shared the meatballs recipe to the amusement of many of its longing customers.
A crisis is a time of empathy and help. Pharmaceutical giant Johnson and Johnson started working on the COVID-19 vaccine in January. The company announced that it could be ready for regular usage by early 2021.
Now it's time to mention Untitled Kingdom Partners. We are especially proud of two projects in the digital transformation area.
PEC Gliwice
PEC Gliwice wanted to reduce its carbon footprint & optimize the workflow of heat meters installers. We have developed an iPad-based solution that meets the work-specific needs of PEC employees, improves their and daily communication and comfort of work.
As a result, the app has speeded-up internal communication and enabled the staff to report breakdowns and solve problems online without any delay. What's more, it brings the company savings of the equivalent of 1 full-time man-day and has caused a definitive break-up with paper documentation.
VergeSense
VergeSense is a tool that solves the problem of poorly utilized office spaces. At the very beginning of our cooperation, we had only a few simple data from the sensor, from which we squeezed everything possible. The result is a great product for the user with an analysis of data on intuitive dashboards.
Optimizing the workspace has given one of the companies who use VergeSense savings of 400K dollars per year, and the tests involved only one floor.

Learn more: our case study
What does digital transformation really mean?
First off, I would like you to understand that digital transformation is not about technology. Technology is just a tool for responding to users' needs and expectations.
Digital transformation is, therefore, a process of redesigning a business model in order to deliver better customer experience. What is its main goal? This is going to be easy - holistic performance improvement.
Most entrepreneurs would tell you that going digital is going to save your company loads of money. And in fact, it is:
Start-ups can increase revenue by 34% using digital-first strategies.
56% of CEOs said digital improvements have led to revenue growth.
But there are many more important side effects to it.
Improvement of business workflow.
Better user experience.
Possibility to focus on strategic and creative areas instead of simple and repetitive tasks.
Data and analytics reign supreme.
And finally, digital innovation is a competitive advantage.
5 factors for digital transformation success
1. Customers' point of view
Your company was probably started because one day (after long thinking and planning or simply under a shower) someone has discovered an unmet need, a problem needed to be solved, and decided to pick up the gauntlet.
Whatever the reason for undertaking digital transformation, keep in mind that just like in a process of creating a business, users and their expectations come first. At the end of the day, they are the real reason for any transformation.
Luckily, 44% of companies have already moved to a digital-first approach for customer experience. What's more, over 40% of all data analytics projects will relate to the customer experience by 2020.
Going digital is one way of showing an understanding of customer's expectations. The others are a great and functional design of a platform or application, care for the best user digital experience, delivering up-to-date data, and above all - human approach that comes along with the online transformation.
2. Digitally-savvy leadership
Digital transformation is a change at all levels of the company structure. Therefore, a successful one requires an all-in approach.
There is no doubt that transformation especially concerns employees - their talents and capabilities. But how to establish what skills they need to be taught? What kind of people to recruit? Finally, how to choose a tech partner? You won't gain this knowledge just form articles - even as good as this one.
As research conducted by McKinsey reveals, nearly 70 percent of all respondents say their organizations' top teams changed during the transformation - most commonly when new leaders familiar with digital technologies joined the management team. What's more, less than one-third of all respondents say their organizations have engaged a chief digital officer (CDO) to support their transformations. But those that do are 1.6 times more likely than others to report a successful digital transformation. What's interesting, 30% of businesses are concerned about their CEOs' practical understanding of new tech.
For a successful digital transformation, you need more than just a vision - and a digital-savvy leader is a person who will make sure your company is following a strategy.
3. Reliable software partner
When it comes to preparing for the digital transformation, one of your dilemmas may be the issue, whether to build an internal technology team or to trust external experts. Let me tell you why the second option is way better:


Experience. Software copmany is a place where engaged professionals and technology enthusiasts work every day on various, often very complex projects. To achieve ambitious goals they use knowledge of people with rich product backgrounds, who are eager to share, confront, and constantly develop it. User-centric approach is a must-have.


Resilience. There is probably no more important thing in times of crisis. Trusting a software company saves you from worrying about handing tasks over, delays, sick leaves, home office policy, etcetera.


Fresh perspective. The external team gives you access to a point of view no one hired in your company could ever have.
Learn more: 3 reasons to develop your app in a cross-functional team
Keep in mind that most likely the final success of the digital transformation will depend on the choice of partner. And there is no better way to tell whether you have made a good decision other than transparent communication.
4. Communication
As already mentioned above, digital transformation is a process of a huge change. It concerns everyone connected with your company - clients, employees, managers, C level executives, and finally technology partners.
Without an efficient flow of data and information, the entire project can fail.
We successfully carried out digital projects that have been streamlining companies' performance. We are 100% sure that it wouldn't be possible if it wasn't for good communication. It doesn't just happen, though.
At Untitled Kingdom we praise the agile approach. It defines how we work and communicate - both internally and with our partners.
Before we start to work on any projects, we invite our partners to workshops. During them, we meet each other and most importantly - exchange our ideas, vision, expectations, and goals. Not to mention knowledge.
When the cooperation is in progress, we meet on a daily basis via calls, during which we share every update, idea, and challenge. Thanks to everyday meetings our partners see the whole picture at every stage of project development. It's just 20 minutes a day, but that's what makes our work thrive.
5. Looking ahead & constant upgrades
Before you start celebrating the success of digital transformation, reflect on how it's going to change your company and the lives of people who work in it.
Reimagine your whole workplace structure. You need to recognize employees' natural fear of being replaced. Keep in mind that 68% of executives believe that collaboration between people and AI will be key to the future of businesses.
Make sure to enable employees to grow in technological areas. 90% of jobs are seen to require digital skills in the future. Yet, 44% of workers aged between 16 and 74 in Europe do not have basic digital skills.
And when you think the digital transformation process is done, I assure you it isn't. The world around us is constantly evolving and so are users' needs. Be open to the growth that comes with constant improvement and keep your technological partner close.
Digital transformation with Untitled Kingdom
At Untitled Kingdom our every action is driven by three values - quality, transparency, and family. These three have been making it possible to create many projects that change peoples' lives. We believe that they are also a foundation of digital transformation we could implement together.
Here is how we see the process:
We identify your and your customers' needs or challenges.
We choose the best frameworks to work with you on every stage of the project.
We create software that answers market needs in user a friendly way through an iterative and data-driven process.
If you need more information, take a look here: Digital transformation with Untitled Kingdom
Sounds like a match? Contact us to get more information.
📈🩺 Looking for more articles about developing digital health solutions?
Join the Untitled Kingdom newsletter. Sent on the 20th day of the month. Once a month. Industry news, scientific research & any information useful for developing MedTech.
CEO at Untitled Kingdom. A guardian of Quality, Transparency and Family values. Responsible for showing his colleagues the meaning of life, what personal development is and how to be deeply joyful during work-work balance. A young daddy of Argus, The Polish Greyhound.