Web Domain Leader
Great advisor with passion for what they do. All-around champion, efficient through optimization. Is that you?
18 000 - 25 000 PLN net + VAT (B2B) || 15 000 - 21 000 PLN gross (CC)
Apply →
Join the team that brings social change through coding.
Here's your chance to work only on projects that positively impact the health and lives of others. And a possibility to do it in a place that values innovation over efficiency. Do you take it?

We're looking for a great developer with an aptitude for team leadership. Someone who is creative and can see conceptual patterns that others can't—a person with an adjustable perspective. Someone who assists in defining the domain development path for both individual team members and the overall team, ensuring continuous improvement.
As a Web Domain Leader, you will be responsible for overseeing the domain and its processes, leveraging your senior-level domain knowledge to provide guidance and mentorship to the team. You will play a pivotal role in organizing work efficiently, delegating tasks effectively, and prioritizing activities to achieve desired outcomes. Are you in?
You are... // Qualifications:
a Web Domain Leader who.....
Possess senior-level domain knowledge, demonstrating expertise in web-related technologies and best practices.
Exhibits a high level of responsibility, taking ownership for the domain and its processes.
Organizes work efficiently, effectively delegates tasks, and prioritizes activities to achieve desired outcomes.
Provides domain mentoring and coaching to team members, fostering their professional growth and development.
Assists in defining the domain development path for individual team members and the overall team, ensuring continuous improvement.
Stimulates and monitors growth and development of the team as a whole as well as individual members.
Coordinates, integrates, and collaborates with other teams and their Domain Leaders to achieve shared objectives.
Serves as an ambassador of our organization's values, demonstrating and promoting a culture of excellence and professionalism.
Creates and aligns objectives and key results (OKRs) with the Organization's strategy and goals, ensuring clear direction and focus.
Evaluates team members' domain knowledge and actively participates in their performance assessment.
Speaks and writes Polish and English fluently.
Stays up-to-date with industry trends, expanding the team's domain horizon and exploring new areas of focus.
Provides constructive feedback and fosters a culture of continuous feedback within the team.
Nice to have: General IT and medtech knowledge.
You get... / UK community offers U:

20 days of paid leave
regardless of your contract details and type of working agreement.

Vibes: good, communication channels: open
company stand-up meetings every Tuesday, Edu-Lunch meetings (where we invite experts in various fields) any given Friday, open feedback session every couple of weeks. We know that good communication and a great vibe translate to high-quality work.

Flexible Edu.budget
we pay for any work-related course, book, or training of your choice.

Work from where you work best
→ you can work fully remotely; UK office is always available for you when you need it (Przemysłowa 12, Kraków) + you can work from abroad too (conditions may vary depending on the role).

Home office 1000 PLN bonus
we're investing in any equipment you may need for your home office (granted after the first 3 months of work).

Private healthcare package
→ for you and your loved one. Financed in 100% by Untitled Kingdom, possible additional opt-in for the "Senior" package for your parents/grandparents.

Company-sponsored mental care sessions
you can meet with a certified psychologist or psychotherapist, fully anonymously and free of charge.
2,5 hours per week
for self-development
regardless of the situation in your project :)

Self-development GRADES system
→ you evaluate skills whenever you are ready to so.

Private 1password account
→ sponsored by the company, yet fully private as you set it up yourself.

After-work hangouts!
From cooking workshops to weekend trips up the mountains, from private concerts to casual game nights at the office.
→
Application
Everything starts with a conversation. You're taking the time to send an application, so (based on your CV), we're doing our best to assess your skills. Should we have doubts, we will reach out to you so you can go into more detail about your experience.
→
Intro call
Let's talk/human/conversation. During a 15-30 min casual phone chat, we want to give you an overview of the company (and the role) + get to know you as a person. Are we a good fit for each other?
→
Interview
Let's get into details. During a 1-2 hours online video meeting (cameras on), we get to actually interact! Expect to meet your potential team members, pair programming (for technical roles), and hear questions related to your role. And hey, it's a safe space for honest feedback.
→
Offer
Congrats! You made it to the final step. You know everything there is about your role. Both Uk and UK are confident you are a great fit. Now, it's your decision. Change starts with U.
UK projects:
Whatever you do, do it with passion.
So we focus exclusively on projects that:
solve relevant problems
re an engaging challenge — for us.
Your Team Member: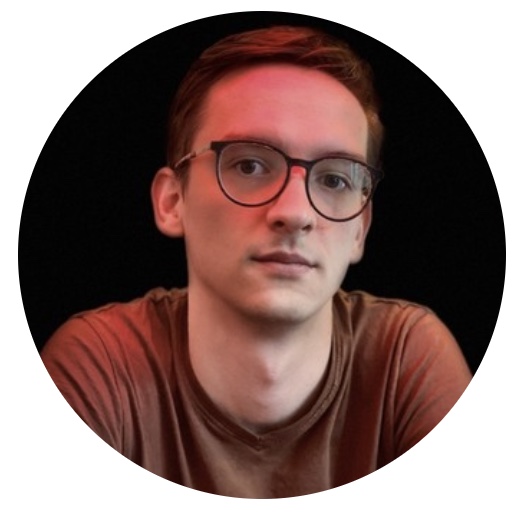 "The best thing about the UK is that your work here really makes a difference. Your code actually improves the quality of life for other people. It makes a huge difference to work for a good cause."
All for now, yet it's just the beginning
What's left to do?
Apply 👇